VMware unveils Web app management service for Google apps, Salesforce, more

VMware on Tuesday unveiled Horizon App Manager, an IT solution for provisioning and managing public and private cloud-based services.
At TechEd 2011 in Atlanta, Microsoft put a great deal of emphasis on the accelerating adoption of cloud-based SaaS solutions among corporations who want the ability to deliver and run applications on the widest array of hardware possible. VMware's Horizon App Manager looks to tackle the control, visibility, and compliance aspect of these services.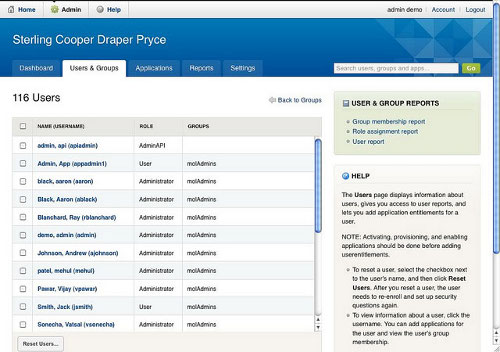 For $30 per month per user, IT admins get a hosted tool to provision access to Web-based SaaS apps including Google apps, Salesforce, SuccessFactors, Workday, Zimbra, Mozy and Box.net. It unifies Microsoft Active Directory identities with LDAP-based user directories and creates a single identity that covers both private and public cloud applications. It uses Security Assertion Markeup Language (SAML) and Open Authentication (OAuth) as its default security mechanisms.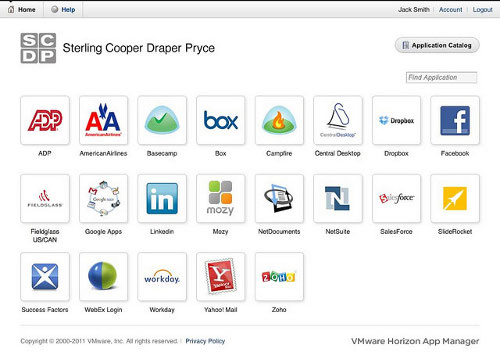 The end user simply sees a Web portal not unlike Chrome OS, which displays all the cloud services as big "app" icons. No further credentials are needed once they are in the portal, and it supports Safari 5, Firefox 3.5, and Internet Explorer 7+.
"End users have a single sign-in experience, while admins have the ability to ensure that security and passwords stay behind the firewall," Director of product management Noah Wasmer said. "We want to ensure that there's a granular level of access for all these different types of apps as well as controlling the data."
Horizon App Manager is available today.