Hollywood's 28-day delay for Redbox and Netflix is now Blockbuster's only advantage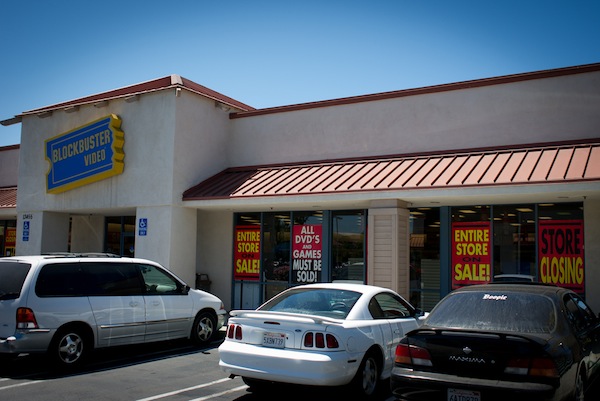 National video rental chain Blockbuster went bankrupt because of the high price of running video stores when its principal competitors were shipping DVDs by mail, streaming movies online, or operating out of tiny, ubiquitous kiosks.
After being <!article id="1302101203">sold off to Dish Network, Blockbuster announced on Friday it is switching its pricing model to one nearly identical to competitor Redbox.
That means all DVD rentals at Blockbuster are now 99 cents per day. New releases, however, are $2.99 on their release date and $1.99 per day until they're no longer considered new; Customers can hold onto their movies for an additional 99 cents per day.
"Our customers are seeking a better value --we've answered with new pricing and the flexibility of single day rentals," said Michael Kelly, president of Blockbuster in a statement today. "Our new pricing gives our customers the best of both worlds: access to the latest releases --many 28 days before Netflix and Redbox-- and the most movies at low prices."
The <!article id="1266436623">28-day lead Kelly mentioned is quite possibly the only advantage Blockbuster now has over services like Redbox. During this period of time, the video store can charge more for rentals because it essentially has no competition.
<!image id=6899 center>
So even though Blockbuster has dropped its prices to compete with Redbox in the long term, the <!article id="1260385509">studio-imposed release window gives the company the ability to charge higher prices for temporarily exclusive content.
Hollywood's staggered consumer movie release schedule may now be the only thing Blockbuster has working in its favor.