Software Assurance makes Microsoft less competitive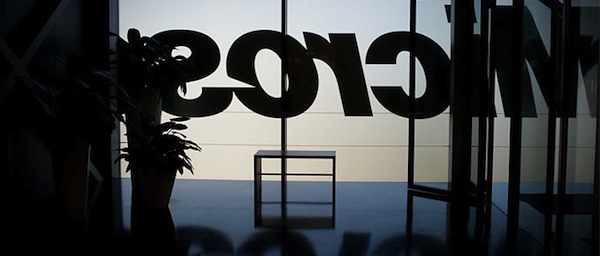 Seventh in a series. Microsoft's volume-licensing upgrade plan locks Microsoft in as much as it does customers. Businesses choosing Software Assurance commit to paying for upgrade rights typically in three-year contracts. They're obligated to pay Microsoft 29 percent of the software's value annually. While Microsoft benefits from getting this money upfront, Software Assurance makes it difficult to reduce prices in response to competitors.
Software Assurance is a Drug
Software Assurance creates constraints that limit Microsoft's ability to respond quickly to changing market events. This is particularly true for a company that is still stuck on three-year product cycles, while many of its competitors are far younger, more mobile and rapidly modifying their offerings, sometimes on a monthly basis.
Software Assurance contributes to pricing and licensing inflexibility in several ways. Reducing prices to meet competitive threats is tough when many customers are still on the hook for ongoing payments at the old price. At worst, Microsoft simply stiffs existing Software Assurance customers.
For example, Office 2007 had an Enterprise edition that included OneNote and Groove and cost about $105 more than Office 2007 Professional Plus. A customer who purchased Software Assurance on Office 2007 Enterprise was therefore paying about $31 more a year for SA than it would have for Professional Plus. After a couple of years of apparently very soft sales of the Enterprise edition, Microsoft cut its price to the same as Professional Plus, and canceled any plans it might have had for an Office 2010 Enterprise edition. What happened to the Software Assurance premium that customers paid in advance for Office 2010 Enterprise? Microsoft shareholders are grateful.
Even reducing prices at a formal version boundary is problematic. Customers have been paying Software Assurance at the old price, in expectation of a discount of 13 percent to 25 percent. If Microsoft reduces the price of the next version by 25 percent, what happens to the discounts? If the house changes the rules too often, customers will place their bets elsewhere.
Competitors Whack Microsoft aside the Head
Software Assurance also creates significant opportunities for unflattering price comparisons. For example, is Google Apps 10 percent of the cost of Office, or 5 percent? It depends on whether you're using the price with Software Assurance or the price without. But there's no doubt that when the competition gets the chance to do price comparisons it's going to use the price with SA, nearly doubling its apparent price advantage.
Microsoft can't easily insist that competitors shouldn't add Software Assurance to the price comparisons when:
a) The company pushes SA at every opportunity, and
b) Upgrades may be built into the competitor's price, particularly for a Web subscription (like Googe Apps), so Office with Software Assurance is actually an appropriate comparison.
Competitors can also confuse Microsoft customers by pointing out that some products they consider to be almost free are actually very expensive. Products like the Microsoft Desktop Optimization Pack, the Home Use Program and so on may appear inexpensive (less than $15 in most cases) at first, but they require Software Assurance, which bumps their real price up over a 3-year period by a fairly astounding 500 percent to 1,500 percent. Again, smart competitors can frequently point out that their prices don't include or require Software Assurance, making them a better long-term value.
In summary, Microsoft has a program that:
Makes it difficult to respond to changing market conditions
Offends its most loyal customers, who pay for products in advance and get no compensation as a consequence of any failure due entirely to Microsoft's inability to perform
Puts it at a pricing disadvantage in competitive comparisions
Microsoft shareholders aren't grateful.
Previous analyses in this Microsoft licensing series:
1. "Microsoft software licensing: Seven deadly sins"
2. "Software Assurance: How Microsoft gambles with your money"
3. "Microsoft's Software Assurance pressures businesses to buy before they're ready"
4. "Software Assurance math adds up for Microsoft, not as much for biz customers"
5. "Sticker Shock: Software Assurance's fourth deadly sin"
6. "Software Assurance punishes some loyal Microsoft customers, encourages others to skip upgrades"
<!image id=6743 left>Paul DeGroot is one of the world's leading experts on Microsoft licensing policies, rules and volume licensing programs. Over a ten-year period, he developed and led the licensing practice at Directions on Microsoft, an independent analyst firm focused on understanding Microsoft policies and strategies. DeGroot formed Pica Communications, LLC, where he is principal consult, in 2010, to bring his licensing expertise to a broad range of customers worldwide. Please follow him on Twitter.