RealPlayer beefs up its Android beta app with dozens of new features

RealNetworks on Thursday updated its still-in-beta RealPlayer for Android, introducing dozens of new user-requested features to the still very new media management application.
While Real could just be riding on Spotify's coattails by choosing to roll out an update to its beta today, the two items really can't be compared since a lot of RealPlayer's new features are related to management of photographs and videos as well as music. But since Real no longer controls Rhapsody, Spotify's real competitor in the space, this is about as close as the company can get.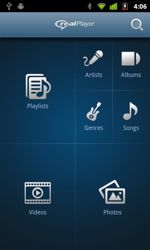 This update to the app addresses a lot of demands put forth by beta testers, and rolls in the new ability to create and edit playlists in the app, integration with Google's speech recognition engine for voice-activated searches, a new lockscreen widget to control music while the phone is still locked, video sharing with YouTube and photo sharing with Facebook, Flickr and other social sharing sites, the ability to store and launch the app from SD, DLNA compatibility, support for tablet-sized screen resolutions and Honeycomb, compatibility with in-line headphone controls including auto-pause when headphones are disconnected, and more.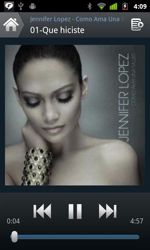 Since it is a media manager, RealPlayer handles all your phone's music, photos, and video, letting you sort and consume as you wish. But the strangest aspect of this application by far is that it does not guarantee support for Real's own RealMedia files! This means even if you're a user of Real's desktop software and a consumer of any of the company's multimedia container formats, support for .rm or RMVB, for example, depends entirely upon support by the phone manufacturer.
Download RealPlayer for Android beta (0.0.0.60) for Android in the Android Market