With AT&T/T-Mobile merger still possible, Sprint teams up with LightSquared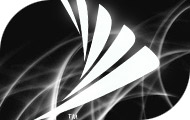 Sprint & LightSquared on Thursday announced a 15-year agreement to share the responsibility and profits of the LightSquared wholesale 4G LTE network.
Number 3 US wireless network carrier Sprint has <!external href="http://www.sprint.com/landings/competition/more_resources.html">repeatedly spoken out against the possible merger of AT&T and T-Mobile USA, saying it would cause the wireless industry to "regress inexorably toward a 1980's-style duopoly."
While AT&T has attempted to gain regulatory approval for the merger, Sprint has stood firmly against it.
Earlier this week, Sprint's senior vice president for government affairs Vonya B. McCann said, "AT&T's 'do-over' submission is a last-ditch attempt to distract regulators, politicians and consumers from the fact that it has failed to provide any evidence that its proposed takeover of T-Mobile yields meaningful benefits. Its latest model, clearly constructed with predetermined results in mind, does nothing to change the negative consequences of the takeover for consumers in the form of higher prices, reduced innovation and decreased investment."
But Sprint isn't just kicking and screaming for the wireless mega-merger to be halted. Today, it announced its agreement with the FCC's darling LightSquared wholesale LTE/Satellite network that will earn the carrier nearly $14 billion in cash and services, and give it as much as 50% of LightSquared's L-Band LTE network capacity.
Under the agreement, LightSquared will pay Sprint $9 billion to deploy and operate the LTE network that hosts the <!article id="1282244571">L-band spectrum licensed to LightSquared for use in both satellite and terrestrial services. This will eliminate the need for LightSquared to build its <!article id="1279636429">40,000 base station network totally from scratch.
The two companies call this agreement "spectrum hosting." Basically, what this means is that Sprint's Network Vision platform can support protocols on multiple spectrum bands (1.9GHz, 800MHz, L-Band) using a common set of base stations from vendors, and that Sprint's existent cell sites will effectively become LightSquared LTE sites too.
In addition to the cash, Sprint will earn $4.5 billion in LTE and Satellite "purchase credits", which it can use to incorporate LightSquared's LTE and satellite services if it wishes. LightSquared has offered Sprint as much as 50% of the new network's capacity.
In exchange, LightSquared gets access to Sprint's 3G CDMA network, so its wholesale partners <!article id="1303316133">like rural carriers Cellular South, Open Range, and SI Wireless can offer comprehensive national 3G/4G service packages.
Finally, with this agreement LightSquared can speed up its network deployment. The company now expects its nationwide 4G-LTE network to be deployed in its first major US markets in the second half of 2012 and early 2013, and for it to be completed by 2014.
While success is far from guaranteed --Lightsquared's L-band network is said to <!article id="1309448181">significantly interfere with certain types of GPS signal-- the agreement gives Sprint a major stake in an ambitious LTE network which will put it back in competition with Verizon Wireless and AT&T in the 4G era.