Network admins stunned and reeling from repeated Firefox upgrades

What, another major Firefox release? Tuesday will see the release of Firefox 6.0, eight weeks after the release of 5.0 and less than 5 months after the release of 4.0 which they have already end-of-lifed.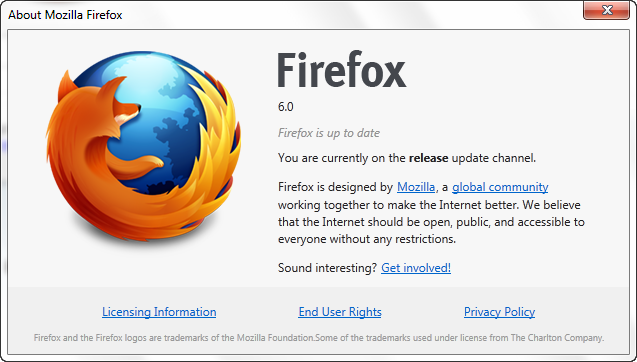 It's all Google's fault. Version 1 of Chrome released on December 11, 2008. Here we are, less than 1,000 days later, with version 13 as the stable release. Of course Mozilla is the descendant of Netscape which invented the idea of releasing products formally designated as beta, which Google extended to having some products never leave beta. Together the two have taken any meaning out of version numbers.
Actually, while the official release is scheduled for Tuesday, the finished program is available for download today. So shave a few more days off the 5.0 to 6.0 period. And figure that Mozilla will dump support for 5.0 on Tuesday.
I wrote about this a few months ago, complaining of how Mozilla (and, to a somewhat lesser extent, Google) drive IT departments to Internet Explorer with their update policies and minimal management features. In Firefox's case, management is better described as nonexistent.
Mozilla threw a virtual bone to IT with the reactivation of an enterprise working group, but this is a group that Mozilla had let lapse for many years. In the meantime, the rapid release of yet another major version they have once again shown their lack of concern for enterprise needs.
In the one call they had with the Enterprise Working Group, Mozilla released this graphic to show just how rapid things are with them: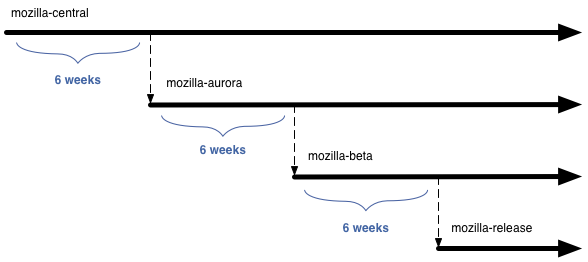 It's impossible to work with a release schedule like this and do any meaningful testing of code before deploying it. If Mozilla really does want enterprises to deploy Firefox they'll have to change strategy.

Larry Seltzer is a freelance writer and consultant, dealing mostly with security matters. He has written recently for Infoworld, eWEEK, Dr. Dobb's Journal, and is a Contributing Editor at PC Magazine and author of their Security Watch blog. He has also written for Symantec Authentication (formerly VeriSign) and Lumension's Intelligent Whitelisting site.