SilveOS, the Silverlight-based 'operating system' takes on Chrome OS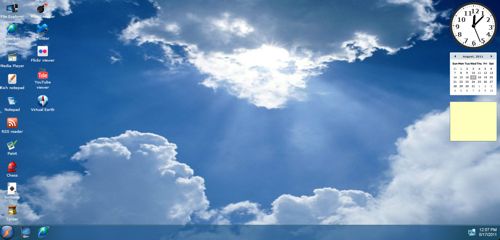 Browser-based computing and webtops are certainly getting a major boost by the widespread adoption in HTML5 from the likes of Microsoft, Apple, and Google. But alternatives to HTML5, Javascript, and CSS3 are still being explored, and a webtop called <!external href="http://www.silveos.com/">SilveOS gives a strong look at Microsoft's Silverlight as an alternative.
Launched in Beta <!external href="http://forum.silveos.com/viewtopic.php?f=10&t=138">back in May, SilveOS is still a bit rough around the edges, but is an interesting project to check out if you're following the growth and adoption of Web-based computers in both the consumer and enterprise spaces.
Navigating to SilveOS.com will bring up a Silverlight 4-based desktop in your browser, and different Web applications that launch in Silverlight's security sandbox, the major feature of this project.
These apps include a file explorer, a recursive Web browser, video player and YouTube viewer, text editor, RSS reader, several games, calculator, chat, paint, and more. The system supports the installation of more Silverlight app packages (XAP) to the webtop from other locations on the Internet or from the user's local machine.
Unlike <!article id="1261003681">other webtops and even ChromeOS, SilveOS doesn't try to do anything strange, and has created an environment that looks pretty much exactly like you'd expect a GNOME-based Linux distro to look, and with the ability to log on as either a guest or with a saved user ID, users can save their preferences and cloud storage from session to session or simply use it as a mostly anonymous terminal.