Job-hunting site Venturocket doesn't want your stupid résumé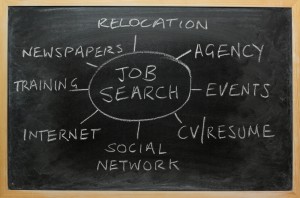 After steadily gaining popularity among professionals and receiving a $3 billion valuation in its IPO, LinkedIn has become the gold standard of work-related social networking.
But LinkedIn isn't really well-tailored for finding jobs and employees without becoming a paid member. It's more about posting résumés and creating a network of contacts exclusively for professional purposes.
For people who find themselves out of work, LinkedIn only helps so much if they're not paying for the service. Furthermore, employment sites like Careerbuilder and Monster.com charge companies to list job openings, making it a costly investment just to publicly say they're looking to hire someone new.
So San Francisco startup Venturocket on Monday launched a headhunting and job seeking site which completely does away with the résumé, and has users simply list their skills and proficiency levels at those skills in a sort of "tag cloud" which is indexed and searchable.
Searching for jobs and posting job listings on the site is free, making it attractive to both ends of the user spectrum. Fees instead come into effect when a connection between a job hunter and potential employer is made.
Job seekers and employers are charged the same fee to keep users from spamming every single listing with applications and to make sure job scouts are serious about following up with an interview.
"The job market is broken. It's too expensive and time consuming to find talent or land a job - everyone's sending résumés to every job they can find. So we've created an efficient market that matches job seekers and entrepreneurs with the right opportunities for their skills by actually quantifying human talent" said Marc Hoag, CEO of Venturocket in a statement on Monday.
Venturocket is open to individuals, companies, and recruiting firms beginning today.
Photo Credit: Thinglass/Shutterstock