Yahoo CEO Bartz: 'I've just been fired over the phone'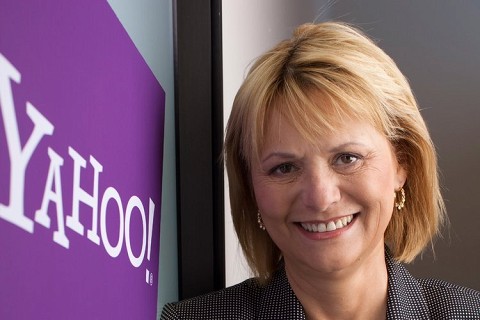 About to enter her third year as CEO of Internet services company Yahoo, Carol Bartz on Tuesday reportedly sent a message to all Yahoo employess stating that she had been fired.
Bartz ascended to the rank of CEO of Yahoo in early 2009, after the departure of the company's co-founder Jerry Yang.
She wrote in the memo:
"To all,
I am very sad to tell you that I've just been fired over the phone by Yahoo's Chairman of the Board. It has been my pleasure to work with all of you and I wish you only the best going forward.
Carol"
Shortly after the publication of Bartz' message, Yahoo's executive board announced it had appointed CFO Timothy Morse as the company's interim CEO, and that it would be searching for someone to permanently fill the position.
"The Board sees enormous growth opportunities on which Yahoo! can capitalize, and our primary objective is to leverage the Company's leadership and current business assets and platforms to execute against these opportunities," Roy Bostock, Chairman of the Yahoo Board said in a statement on Tuesday. "We have talented teams and tremendous resources behind them and intend to return the Company to a path of robust growth and industry-leading innovation. We are committed to exploring and evaluating possibilities and opportunities that will put Yahoo! on a trajectory for growth and innovation and deliver value to shareholders."
The board announced it had formed an "Executive Leadership Counsel" to assist Morse for day-to-day operations, and work on "a comprehensive strategic review that the Board has initiated to position the Company for future growth."
This counsel will include Michael Callahan, Executive Vice President, General Counsel and Secretary; Blake Irving, Executive Vice President and Chief Product Officer; Ross Levinsohn, Executive Vice President, Americas; Rich Riley, Senior Vice President & MD, EMEA Region; and Rose Tsou, Senior Vice President, APAC Region.