Nokia delisted from top 50 European stock index after massive drop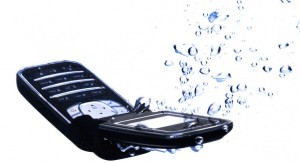 Finnish mobile phone company Nokia has been deleted from the Stoxx Europe 50 index, a benchmark index owned by Deutsche Börse and the SIX Swiss Exchange Group that tallies the top 50 largest European corporations.
Late in August, Stoxx announced that Nokia would be delisted from the Stoxx 50 index, along with three banks: Intesa Sanpaolo and Unicredit from Italy, and GRP Societe Generale from France. Meaning the former powerhouse mobile phone maker is no longer big enough to be considered one of Europe's biggest corporations.
Between September 2010 and September 2011, Nokia's market cap dropped from €25.6 billion to €16.7 billion. It could only be considered a terrible year for the telecommunications company.
In February, CEO Stephen Elop sent a note to employees that said the company was "standing on a burning platform" (the Symbian platform) which they themselves had poured gasoline all over. The company then partnered with Microsoft to jump on a different platform, Windows Phone, which might not be burning so much as <!a href="https://betanews.com/2011/08/11/samsung-s-bada-outsells-windows-phone-in-q2/">haplessly sinking.
Photo Credit: Nagy-Bagoly Arpad/Shutterstock