Softmaker Office 2012 -- get it while the beta is free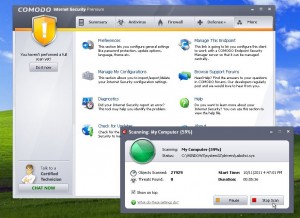 SoftMaker has released a public beta of its latest office suite, SoftMaker Office 2012. You can download and install the beta until the end of October after which a new beta will be released or the paid versions come into effect, offering both Standard and Professional flavors.
SoftMaker Office Professional 2012 includes an email client and task management/calendar program, which isn't included in the beta. The beta also lacks the Berlitz dictionaries that come with the full version and its help files are for the 2010 version of the suite. However, in all other respects the software is fully functional.
The suite includes TextMaker, which is a word processing program, PlanMaker, the suite's spreadsheet and Presentations, which is a slideshow application similar to PowerPoint. SoftMaker Office 2012 is fully compatible with Microsoft Office files, being able to open DOC, XLS and PPT files as well as the newer DOCX, XLSX, and PPTX formats. It can also save to each of these formats.
One of the most frustrating problems with using a compatible suite is that while it may open and save in Microsoft's formats, complex formatting within documents and other files can get mangled. SoftMaker claims that its suite is the most compatible yet with Microsoft files and it renders them faithfully. Whether every text box and embedded graphic is in exactly the same place remains to be seen as it's difficult to test this claim thoroughly. However, that being the case it would give SoftMaker's suite an edge over the free Office-compatible apps such as LibreOffice and OpenOffice.
SoftMaker Office Standard 2012 will be priced at €69.95, which buys you three licences. The Professional version of the suite also comes with an alternative to Microsoft Outlook and costs €99.95 for three licenses. This additional software isn't available in the free beta, so it's difficult to predict exactly what the extra 30 euros gets you, but it seems likely that the functions will be similar to Outlook, with email, calendars and to-do lists stored in standard formats, making migration elsewhere much simpler.
SoftMaker Office Professional 2012 Beta is available for free download now for PCs running Windows XP or later. The beta will expire at the end of the month at which point a new beta will take its place, or the final product will be launched.