Asus Transformer Prime: the first 5-core Android tablet?

Taiwanese consumer electronics company Asus has been heavily teasing the impending release of its second-generation Transformer Android tablet, known as Transformer Prime. On Tuesday, it pushed out the teaser video we've embedded above, and last night at the AsiaD conference, the company's president Jonney Shih brought the tablet on stage for another quick look before its official November 9th debut.
The Transformer Prime has a 10" screen, an 8.33mm thick chassis, and a laptop dock comparable to its predecessor; but of the features that we know so far, it will have one that makes it different from all the other tablets out there: a quad-core Nvidia Tegra processor.
We reached out to Nvidia about the Transformer Prime, but they could not provide us with any more information about the chips powering the upcoming tablet.
However, the company did acknowledge that it will run on the chipset heretofore known as Project Kal-El, which Nvidia first revealed in February and discussed in some detail at the end of September in two whitepapers it released.
These papers explain how the Kal-El processor uses a patented technology called Variable Symmetric Multiprocessing (vSMP), which actually adds a fifth ARM Cortex A9 CPU "companion core" to a quad-core architecture. All five CPU cores are identical ARM Cortex A9 CPUs, but the "companion" core is OS-transparent, and is used primarily for background processing when the device is in standby mode.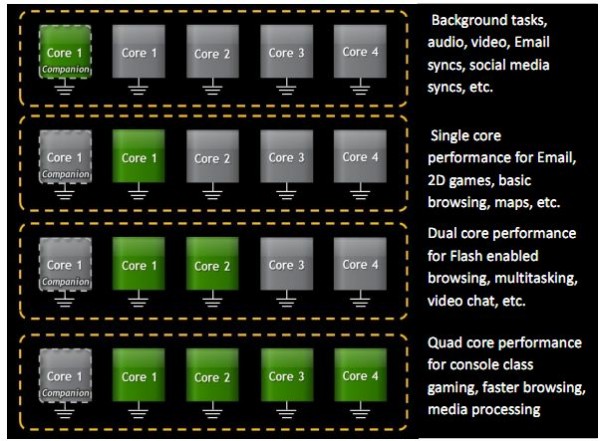 In short, this means the Asus Transformer Prime has a core dedicated specifically to Email syncing, Twitter, Facebook and Google+ feed updates, and low-demand tasks like streaming audio and video, and Mp3 or video file playback, and this could have a marked effect on the device's battery life in standby mode.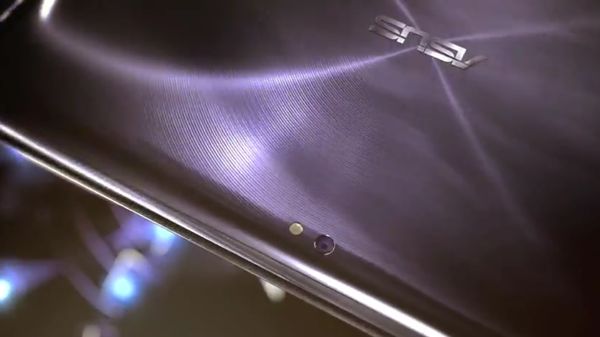 Though the rest of the specs of the Transformer Prime are scant (it has an SD Card Slot, HDMI Port, unspecified rear-facing camera shown above...and that maxes out what we know), the use of this brand new Tegra chipset is enough to make this device one to pay close attention to.