Oracle spends $1.5 Billion on public cloud CRM company RightNow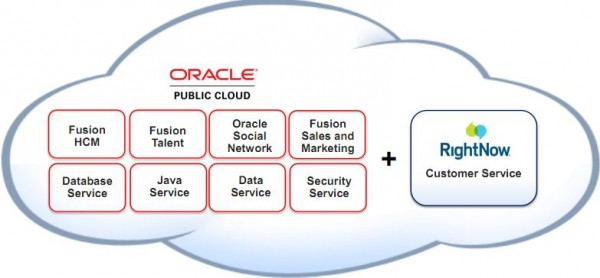 Leading enterprise IT company Oracle announced on Monday that it will be acquiring cloud customer service company RightNow for approximately $1.5 billion.
Since CRM is a major aspect of Oracle's business, RightNow's cloud-based customer experience suite, RightNow CX will make an attractive addition to Oracle's cloud CRM platforms. RightNow CX is already used by almost 2,000 companies internationally, by companies such as NASA, eHarmony, Yahoo, Reuters, Overstock, The U.S. Army, and Nikon to name just a few.
The company pulled in $57.7 million in revenue in the third quarter of 2011, which was a 19% increase over last year
Oracle says RightNow's customer service products will be integrated into both its B2C and B2B channels.
"Oracle is moving aggressively to offer customers a full range of Cloud Solutions including sales force automation, human resources, talent management, social networking, databases and Java as part of the Oracle Public Cloud," said Thomas Kurian, Executive Vice President, Oracle Development in a statement on Monday. "RightNow's leading customer service cloud is a very important addition to Oracle's Public Cloud."
The transaction was unanimously approved by RightNow's board of directors and will likely close between late 2011 and early 2012.