Asus Eee Pad Transformer Prime arrives in two weeks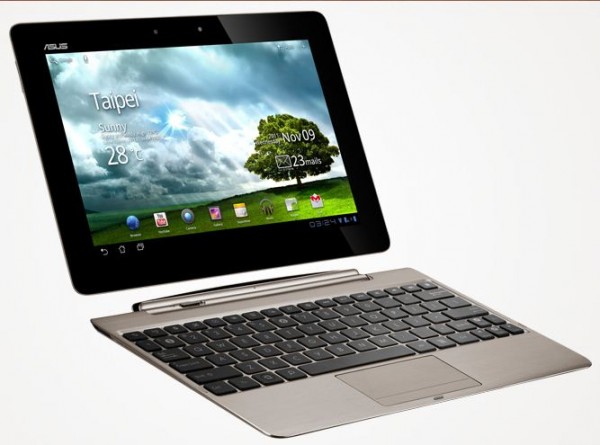 Taiwanese PC maker Asus has announced its quad-core Eee Pad Transformer Prime Android tablet will be available for order December 12th online and December 19th in physical retail stores.
The tablet is the first device to be built on Nvidia's new Tegra 3 system on a chip, and will carry a pricetag of $499 for the version with 32GB of storage, and $599 for the 64GB version. The Eee Station keyboard dock adds $149 to the total, but comes with the benefit of an additional battery that expands the life of the Transformer Prime by approximately six hours, bringing it to a total of 18 hours of battery life.
The Samsung Galaxy Tab 10.1, which uses the Tegra 2 has a 9 hour battery life, by comparison.
So in terms of raw Android tablet specs, the Transformer Prime is pretty remarkable. It has a 10.1" (1280 x 800) LED backlit screen with Corning Gorilla Glass, the aforementioned Tegra 3 Quad-core CPU, 1GB of RAM, Android 3.1 with an update to Ice Cream Sandwich (4.0) pending soon after release, 802.11 b/g/n, Bluetooth 2.1, an 8 megapixel flash camera and 1.2 megapixel chat camera, microSD slot, and a microHDMI output jack.
Asus backs up the Transformer Prime with its own cloud service platform including the unlimited cloud storage for one year, the @vibe multimedia store, MyDesktop remote desktop access, and MyNet DLNA home media sharing.
And also...the Website for the Transformer Prime is really cool, too.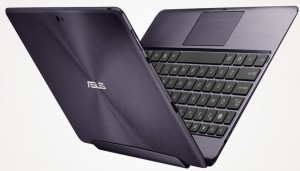 The only thing the Transformer Prime will launch without is a mobile broadband version. There is a 3G/4G version expected, but its availability hasn't yet been announced.