Sony shows off 4G Xperia Ion, bound for AT&T this year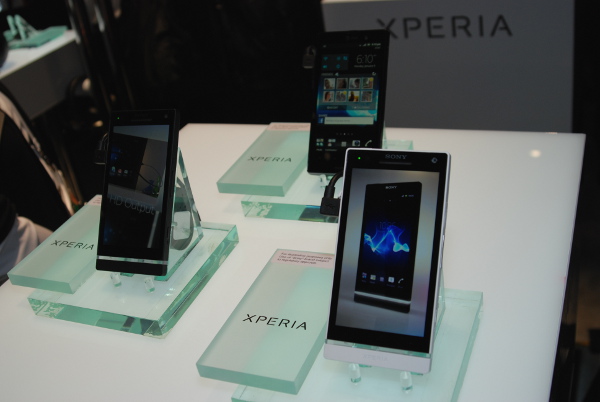 It could definitely be argued that Sony is one of the few consumer electronics companies perfectly suited for the annual Consumer Electronics Show. They have lots of different branches working on diverse technologies, but all with the consumer in mind; from stereo equipment to cameras to computers to TVs to video games.
As such, they don't necessarily time all of their different product lines to have a major announcement for CES, so it's easy to pick out the new stuff and hold it in one hand.
This time around, Sony unveiled a set of four new Xperia smartphones, the first new mobile phones to debut since Sony bought Ericson's stake out of the Sony Ericsson joint venture. These new Xperia devices are the Xperia ion, first LTE Xperia smartphone from Sony available exclusively with AT&T in the US, the Xperia S, the Xperia acro HD, and the Xperia NX, a variant of Xperia S for the Japanese market.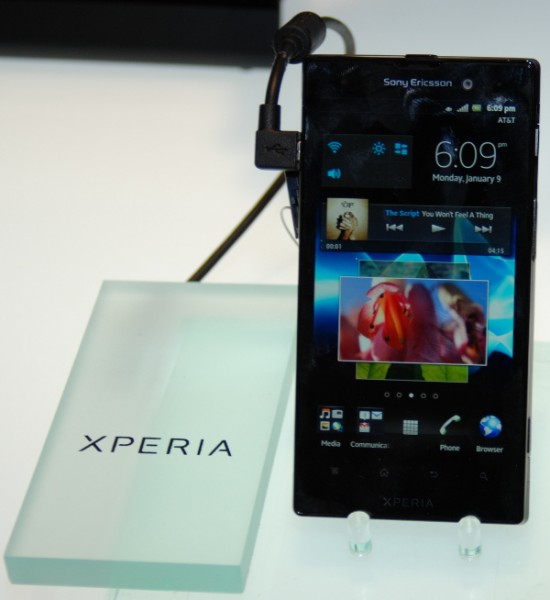 The Xperia ion is something of a big deal because Sony put the US out in front of its strategy this time, and equipped the device with a lot of powerful features. These include a 1.5 GHz dual-core processor, a 4.6" (1280 x 720) screen, 4G LTE connectivity, forward-facing HD camera, rear-facing 12 megapixel camera, an HDMI out jack, and PlayStation Certification.
Design-wise, it's kind of a forgettable device. Sony Ericsson had a lot of memorable firsts with the Xperia line, and this appears to be a feature update for the US market.
Pricing and availability were not announced today, but it will be exclusive to AT&T Wireless.
NOTE: I wanted to get a video of the Xperia ion in action, but Sony had set aside models for photography that couldn't be touched, and any time I started pointing my video camera at one of the models that were allowed to be touched, the people working at the booth would say "That's what we have the photo-specific models for!" (That is, to be filmed without someone actually interacting with them...)