Quick Look: iBooks Author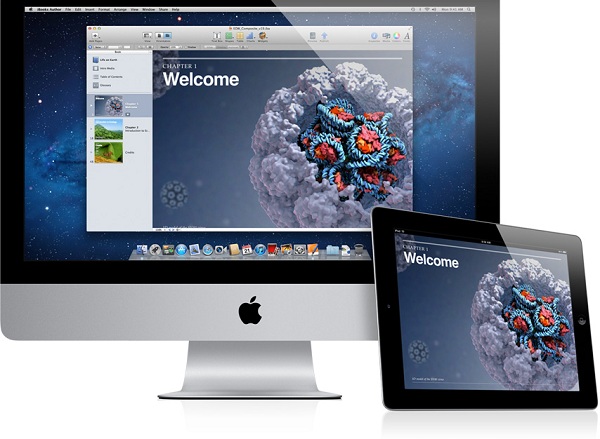 Apple's iPad has fairly quickly become a great tool for the workplace and in education and the company's latest bid to revolutionize the market is with ebooks. Ebooks themselves are nothing new, but the existence of touchscreen devices such as the iPad means that the opportunities available to readers through interactive multimedia book are now greater than ever. iBooks Author is a free Mac app that can be used by anyone to create iPad friendly ebooks that can include a variety of widgets such as photo galleries, videos, KeyNote presentations, 3D objects and more.
This is more than just an ebook creation tool for Mac, it is a complete solution that enables you to work through the entire process from initial concept to design and layout before ultimately publishing and making available online. To help get you started, there are a number of different templates to choose from and then it is just a matter of dropping material in place and performing any customizations you want.
You can start by replacing the dummy text that each template contains and you can then set about the task of adding more content such as image, tables, charts and widgets. It is widgets that really open up the potential of books created in iBooks Author as they make it possible to include a wide range of interactive elements in your publications -- everything from videos and animations to photo galleries and more.
The ability to add voiceovers means that you can cater for the visually impaired while all readers can benefit from an immersive multimedia ebook experience.
The books that are created can either be given away free of charge, or they can be sold through the iBookstore. In either case publications need to be vetted by Apple before they can be made available through the book store and you need to be aware that anything made available through iBooks cannot be made available elsewhere.
Whether used for vanity publishing, producing material that will be of benefit to students or creating reports and other documents, iBooks Launcher makes it easier than ever to not only create some truly impressive pieces of work, but also to present them to as large an audience as possible.
You can find out more and download a free copy of the app by paying a visit to the iBooks Author review page.