NYU prof releases app to predict whether a company will fail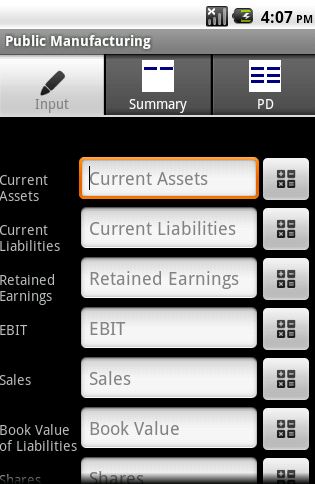 In 1968, NYU professor Edward Altman devised a statistical method for determining the financial health of a company called the Z-score formula for predicting bankruptcy, and since its publication, it has become a common statistical model used in loan evaluation.
Now a Director of Research in Credit and Debt Markets at the NYU Salomon Center for the Study of Financial Institutions, Dr. Altman has turned his formula into a hundred dollar mobile app for iPhone, iPad, Android and BlackBerry called "Altman Z-Score Plus."
The application lets users calculate a company's probablity of default on a scale from one to ten years, gives a percentile ranking likelihood of bankruptcy for industrial companies, and assigns a bond-rating equivalent (BRE) for companies based upon Z-scores determined by the app.
Unless you're a loan officer, you're probably looking at this app and shaking your head, wondering how it's relevant to you.
The answer is: it's probably not relevant to you, at least directly.
But if you're a software developer watching the mobile space like we do, you should always take note when an industry-specific mobile app hits the market...especially computation-heavy apps.
These are the sort of applications that define the maximum prices that can be charged for apps, and are exemplars for the productive mobile software industry as a whole. That's why we're giving you the heads up on this one.