Twitter updates policies, will censor tweets on demand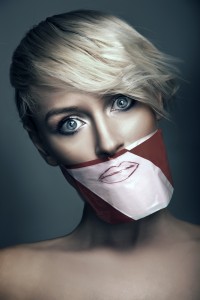 World-famous microblogging service Twitter has changed its policies and will "reactively withhold" (read: censor) tweets deemed illegal or harmful in countries with laws concerning such things.
On Thursday, the policy change was announced in the official Twitter blog, where it said:
As we continue to grow internationally, we will enter countries that have different ideas about the contours of freedom of expression. Some differ so much from our ideas that we will not be able to exist there. Others are similar but, for historical or cultural reasons, restrict certain types of content, such as France or Germany, which ban pro-Nazi content.

Until now, the only way we could take account of those countries' limits was to remove content globally. Starting today, we give ourselves the ability to reactively withhold content from users in a specific country -- while keeping it available in the rest of the world. We have also built in a way to communicate transparently to users when content is withheld, and why.
Though it mentions the widely-cited German anti-Nazi measures, this announcement concerns two types of potentially offensive tweets that have been of high concern lately: links to copyrighted material, and anti-government/insurgent tweets.
Twitter says it hasn't censored anyone under this new policy yet, but it will publicly share all takedown notices it receives on Chilling Effects.org. There is already an eye-openingly long list of Twitter's DMCA-related takedowns on the site.
It is important to note that this content removal will be done on a case-by-case basis, and not through broad filters.