Google Chrome for Android launches in beta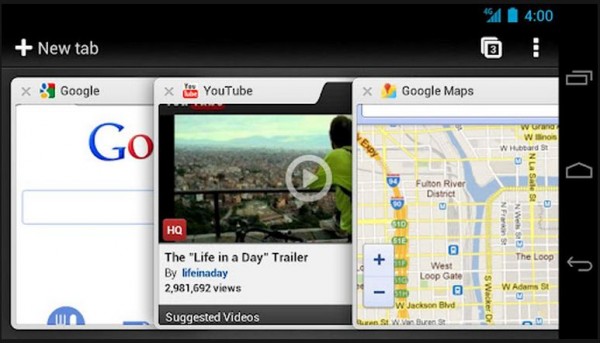 Big news came from Google on Tuesday as the company released the very first beta version of its Chrome web browser for Android. Like the mobile versions of Opera and Firefox for Android, browser tabs and favorites from the user's desktop version are synced to the mobile browser, providing a unified experience across platforms.
The beta version is currently only available on Android 4.0 Ice Cream Sandwich in the US, Canada, Mexico, UK, France, Germany, Spain, Australia, Japan, Korea, Argentina, and Brazil, so if you don't have ICS at your disposal right now or you're in a country not listed, we'll follow up with some first impressions to let you know how it fares against all the other Android browsers.