What do Yahoo's CEO, MIT's dean of admissions, Miss Virginia and a Buddhist monk have in common?

A: They all lied on their résumés.
Scott Thompson, who was named chief executive of Yahoo at the beginning of 2012, has come under fire for putting false résumé information on documents filed with the Securities and Exchange Commission.
Thompson's degree from Stonehill College is a BS in accounting, yet the information filed with the SEC said he also held a degree in computer science.
Yahoo stated the information was an "inadvertent error," and that it does not affect Thompson's qualifications in any way. All Things D's Kara Swisher pointed out this "inadvertent error" has been on Thompson's résumé for more than a decade.
While it is another black mark on the reputation of long-struggling Web pioneer Yahoo, it is believed that over half of all résumés contain false information of some sort, and these sort of high-profile "résumé shamings" are shockingly common.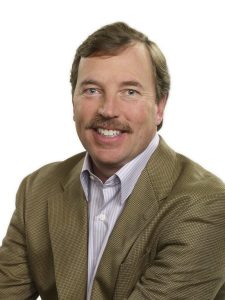 Eleven months after assuming role of CEO of Bausch and Lomb, Ronald L. Zarella admitted in 2002 that his résumé contained false information about his education. He attended NYU from 1972-1976 while working at Bristol-Myers but didn't actually graduate. He admitted he had no MBA.
In 2006, Radio Shack CEO David Edmondson admitted that he "misstated" his educational history, claiming he had two degrees. Edmondson claimed to have a degree in psychology and a degree in theology from Pacific Coast Baptist College in California, when in reality he had none. He resigned after almost eleven years with the company.
Washington, DC Fire Chief Ronnie Few was found to have committed "significant deception" when applying for his job, according to a report released by the D.C. inspector general's office. In addition to listing a college degree he did not have, his résumé also listed two "chief of the year" awards he did not receive.
In 1998, Former Bloomberg News editor Jeffrey Rothfeder was about to be named CNBC's first managing editor, when CNBC officials charged him with padding his résumé. According to people familiar with the situation, Rothfeder's résumé listed that he attended University of California at Berkeley, and got a BA in English. Both statements, independent of one another, were true, but Rothfeder didn't graduate from UC Berkeley, and instead got his degree from New York State's Empire College.
MIT's Dean of Admissions Marilee Jones was forced to resign in 2007 after the school confirmed an anonymous tip that she had lied about her education on her résumé. She attended college for only one year, as a part-time student at the Rensselaer Polytechnic Institute in 1974, but claimed to have earned both bachelor's and master's degrees from RPI. She also claimed to have received a degree from Albany Medical College, which was false.
Even a revered Buddhist monk, the Venerable Jigwang, lied on his résumé. In 2007 it was discovered that the monk, who grew a temple in Seoul from just seven members to over 250,000, had lied about holding a degree from the Seoul National University.
The Society of Human Resource Management, a trade association in Alexandria, Va., has found that the rate of false information on résumés has fluctuated between 40 percent and 60 for the last decade, and beyond false educational background, the false information includes fake work experience, and even fake references.
The practice is so common that business risk assessment company Marquet International keeps a tally of notable résumé fraud in a site it calls the "Résumé Liar's Club."
Looks like Marquet can add Scott Thompson to the club.