Seagate begins its next big takeover: LaCie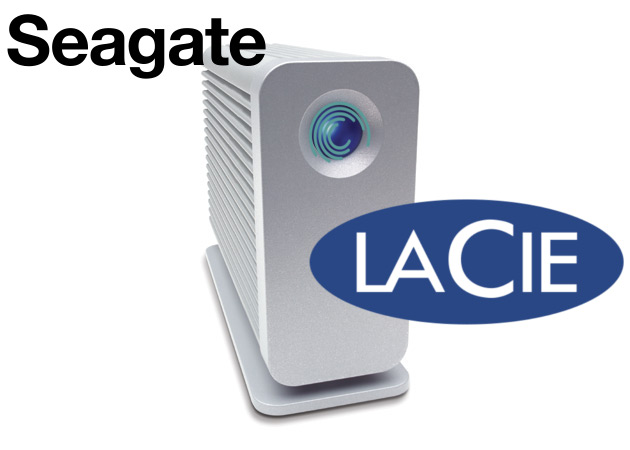 American storage company Seagate announced on Wednesday its intention to become majority owner of French storage company LaCie by buying 64.5% of the company's shares from chairman and CEO Phillippe Spruch. Pending government approval of this transaction, Seagate will then buy up the rest of the outstanding stock in cash or commence a squeeze out maneuver of any minority stakeholders.
After he sells his stake, Spruch will become the head of Seagate's consumer storage products organization, above Patrick Connolly, who is currently Seagate's vice president and general manager of retail. Deputy general manager of LaCie Pierre van der Elst will also join the Seagate team. The financial terms of the new position for LaCie's CEO have not yet been determined.
Seagate says the acquisition will help accelerate its growth strategy in "the expanding consumer storage market, particularly in Europe and Japan, and add strong engineering and software development capabilities, as well as relationships with several key retailers."
This acquisition, however, comes amid a declining PC market in France. PC shipments in 2011 were down 12 percent from the previous year in France, and they saw a further 3.9 percent drop in the first quarter of 2012. The majority of this drop (-7.1 percent) took place in the consumer PC space where netbook demand tapered off, and consumers held out for new Ivy Bridge PCs and Windows 8. The only segment of the consumer PC market that is growing, according to Gartner, is Apple.
Historically, LaCie has been a major supporter of Apple's Mac platform, and it is currently one of the major supporters of the Thunderbolt interface. Seagate currently only offers Thunderbolt adaptors for its drives, and doesn't yet sell any drives designed specifically for the next-gen communications protocol. Acquiring LaCie will give Seagate several lines of Thunderbolt drives.