Prepaid wireless gets some respect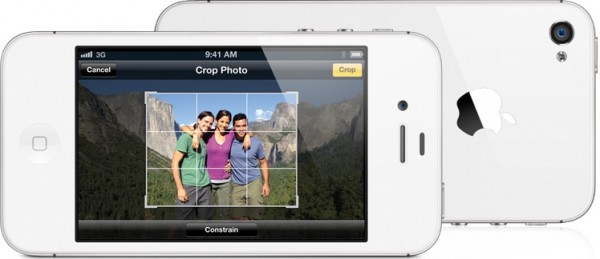 It is time to sing the praises of prepaid wireless in an economy that is still uncertain. Too often we fall victim to 2-year contracts because one of the big-five US carriers offers the latest in smartphone technologies at a seeminglylow price. You only feel the pain 6 months or a year down the road when the newest Android or iPhone releases and you are still stuck in your contract.
We all remember the days when prepaid was not the choice to make if you wanted a top of the line phone. Carriers like Virgin Mobile or Boost offered great plans with more minutes than most of the big five. The problem was the phones were horrible. Sure, they covered the basics -- you could talk for hours, text, and if lucky, you had some type of a data package to check emails. The phones were not glamorous in form or function and they lacked the service that consumers got from AT&T or Verizon.
Only recently have the prepaid service providers stepped up their game and become competitors in this lucrative market. Sprint has run out in front of the other carriers, owning both Boost Mobile and Virgin Mobile. Sprint now offers top-rated phones at reasonable prices with no commitments.
The New Millenium Research Council believes that one in four Americans use prepaid service as of right now. John Weber from IDC predicts that the prepaid market will increase by at least 7 percent growth each year up until 2016. In this new economy, that is a good sign of recovery.
Traditionally, prepaid allowed people who couldn't afford or qualify for contract phones to get them. However, "this segment of low-credit prospects represents a discrete subset of the overall wireless market", says Nielsen's Bruce Wilkinson. Among respondents to a recent survey, nearly 50 percent give one of five "non-credit related reasons" for choosing prepaid. Simplicity, no monthly bill and no lengthy contract rank highest.
Carriers are responding by offering better phones. Virgin Mobile released the Motorola Triumph last year featuring a 4-inch touch screen ushering in a new era for prepaid service. It also debuted at under $300. Boost now has a variety of touchscreen devices for low prices. Your dedication to them also gets you perks, the biggest being their shrinkage packages.
Virgin Mobile will go even farther, releasing the iPhone 4 and the iPhone 4s on June 29. The cost is $549 and $649 respectively. Cricket started offering both iPhone models today, for $399 and $499, respectively, in 59 cities. Even the smaller provider US Cellular offers the Galaxy II for $399.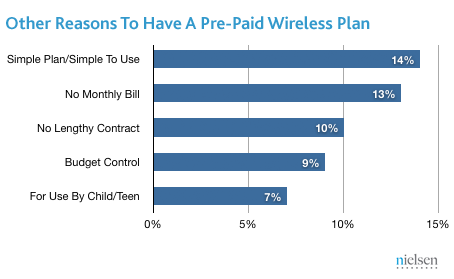 This may seem like a large amount to pay out at one time, but the monthly packages are priced so low, the phones pay for themselves in no time. Signing up for a 2-year contract with AT&T when purchasing the iPhone 4S- 16GB, subscribers will spend at least $1,600 plus all taxes and fees AT&T feels are applicable. If you have the capital to purchase the Virgin Mobile version, the cost over a two year period is only $720 for the smallest plan.
If the other carriers don't offer something decent in the prepaid line soon, Sprint is going to win the race by a landslide. Boost offers unlimited data in all of its packages going no higher than $55 per month; a current promotion reduces unlimited talk and text payments to as low as $30/month for customers who stay longer and pay their bills on time. Most of the devices run Android Froyo or higher.
In this changing economy, prepaid is a wonderful alternative to contract plans. So if you are having a hard time deciding which way to go when picking a phone or a phone plan, you should give the prepaid service a go. You can always leave it behind, should you choose to, and there are no cancellation fees!