Google Apps vs Office 365: Which wins over users?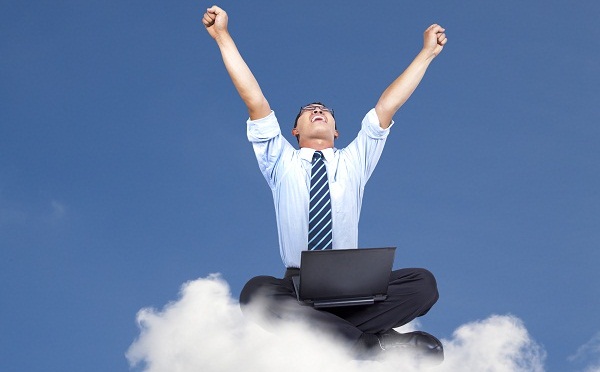 Unlike most tech industry analysts that pit Google versus Microsoft in a paper-specs war each time they opine about these cloud email platforms, I've got two cents to offer on the subject from a slightly different -- and perhaps more down-to-earth -- perspective. I'm an IT consultant by day who is responsible for implementing, supporting, and training on each company's product.
It allows me to have better perspective about how end-users feel about these major cloud suites when "non techies" are at the wheel. And the things they tell me are often no-holds-barred as they rarely hold back. The bigger question most analysts fail to answer still stands: who's winning the "hearts and minds" of those using these suites?
Before the fanboys go haywire on my assertions abbout each cloud platform, I will preface this article by saying that my computer repair company FireLogic fully supports both Office 365 and Google Apps. We have been working with customers utilizing each platform for a few years now, and while we tend to provide more professional training on Google Apps, we haven't pigeon-holed ourselves into either heavyweight's corner. We even happen to be Office 365 resellers at this point in time. My opinions in this op/ed are based both around the feelings of my customers and my experiences in supporting these environments.
For the uninitiated, Google hit the ground running with their Google Apps suite for businesses back in 2006. The service started out as a vanilla clone of Gmail for those looking to move their email to the cloud, but quickly expanded into a full blown suite offering a bevy of sub-products that were rolled in at no extra charge.
Microsoft took notice of this yearning for the cloud in the business sector and gave us BPOS (Business Productivity Online Suite), which launched a few years after Google Apps. Since then, Microsoft morphed BPOS into what we now know today as Office 365, which is the culmination of bringing together the power of Office Web Apps and Exchange Online. Each company has had its respective cloud platform in the wild for some time now, so it's more than fair to pit them in an honest "in the wild" taste test.
Office 365 Cloud of Confusion
I strongly believe that Microsoft has a solid head on its shoulders. But when customers approach me with questions about which Office 365 price plan is best for them, I can rarely answer in a single phone call. This cloud of confusion begins with the very heart of Microsoft's perception problem in how Office 365 is priced: the labyrinth of options people have in what service level they need is as much a test in patience as it is a fact-finding mission.
If you don't believe me, have a look at their full pricing layout for the various Office 365 plans. Where does one begin? Their main flavors of O365 are divided into 6 plans across 3 tiers, with another separate tier of 2 plans for "kiosk workers." In total, that's eight possible flavors of Office 365 to choose from. And you thought the menu of Office 2010 or Windows 7 editions was tough to wade?
The confusion doesn't end there. Have a peek at the FAQs page that Microsoft offers, which covers numerous other details about plans. One big question from potential Office 365 customers is if they can move between plan levels if their organization's needs change. You'd think that would be an easy task in the cloud (as Google Apps offers at any time) but Microsoft says it doesn't allow for this. In order to change plan "tiers" you need to go through the ungodly task of cancelling your old account and creating a new one under the fresh plan. Is that a sensible upgrade/downgrade path for customers? Everyone I've talked to doesn't think so.
Furthermore, take a look at which levels within the various tiers get 24/7 support from Microsoft. Google solves this problem quite simply by following a common logic: free Google Apps users get no support; paid users get full support. Redmond instead offers support for nearly all plans except for the Small Business and Kiosk.
Fair enough, until you have a look at the price points of these plans. Note that the cheap $4/month Email Only plan gets support, but the more expensive P1 Small Business plan at $6/month gets no support. Of all the customers who would use Office 365, don't you think that small businesses would be the ones needing the most support Microsoft can offer? Given how Microsoft targets Office 365 towards small businesses without formal IT departments, this gotcha just doesn't add up. To me, this is a continuation of the one-foot-in, one-foot-out approach of where Office 365 sits in Microsoft's portfolio.
By contrast, customers rarely have any issues or questions about Google's offering with Apps because the approach is simple enough. My smallest customers who refuse the 24/7 support and SLA who likewise have under 10 users sometimes opt for the Standard edition of Google Apps, while most business customers willingly agree that $50/user/year is well worth the admission price for the full blown suite. If Microsoft wants to see more uptake on Office 365, then they need to get serious about thinking like a small business owner.
 Whose Chair in the Cloud is More Comfortable?
Winning the hearts and minds of users goes beyond merely appealing to peoples' ingrained assumptions about how their email platform should function. And this is where I believe Microsoft's public thinking about cloud email is fundamentally flawed in some ways. They believe that anyone testing the cloud waters coming from an Exchange environment is automatically expecting a duplication of look, feel, and functionality. If that was solely the case, then cloud platforms wouldn't be in consideration in the first place. Making a move to the cloud inherently comes with flexibility and a differentiated approach to finding a replacement product. Leaving full-blown, on-premise Exchange and expecting to end up in the same boat riding in the cloud is an incorrect approach. This is where IT professionals like myself come into play to help customers with tough decisions about the future of their communication backbone.
One particular client of ours who asked to be moved off of Office 365 and onto Google Apps complained about the complete dependence on Sharepoint Online and the desktop version of Office 2010 in order to fully utilize Office Web Apps. Unlike Google Docs (which the customer is enamored with), Office Web Apps utilize a three step approach before they can be edited anywhere through a web browser. One must:
Create the initial documents in Office 2010 (on a desktop or laptop).
Upload them through Office 365's Sharepoint Online interface.
Once uploaded, they can be accessed by given users through Office Web Apps.
This customer's previous IT consultant failed to disclose this disparity in perception and actual usage, and they quickly became frustrated. With Google Docs, they can utilize Drive or Office Cloud Connect if they wish to use a hybrid cloud approach to document management, or stick to merely creating and editing docs through the online interface for a full-on cloud experience. This strategy can be mixed and matched to the user's own content. If Microsoft expects Office Web Apps to become as integral to the suite as Google Docs is to the search giant's platform, they need to take off the virtual leash from its desktop cousin.
This reliance on the desktop doesn't stop at Office Web Apps. How about the need for the Lync client in order to fully utilize instant messaging and voice/video conferencing within your Office 365 domain? This is another thing that irks customers of ours. Some of them use it; a majority install it and just let it run after the novelty wears off and the hassle of switching interfaces gets to them. Google Apps integrates Chat within Gmail with voice and video, and you don't need the separate Talk client for much of anything nowadays. Good move, Google.
Microsoft's Legacy Background Not Entirely a Bad Thing
The few places where Google Apps flounders is where Office 365 takes the upper edge. Not surprisingly, most of these areas are Microsoft's strong points from their deep knowledge of the landscape of enterprise IT. For example, Google Apps utilizes a neat feature called User Organizations, which on the outset is a stellar inclusion but under the surface it still needs a good deal of work. One blatant missing facet of this attempt to recreate the look/feel of Active Directory-like controls is the fact that Orgs and Sub-Orgs are used only to control which services different groups of users have access to. None of the fine service-level control that Google Apps offers (save for a few like email security) can be ratcheted down per Sub-Org. Office 365 picks up the slack where Google has a few things to learn on security, and has the breadth of security functionality that admins are used to seeing. Is this a deal breaker? In some cases, yes.
Shared contacts is another area that I have experienced first-hand to be a sore after-thought on Google's part. They provide a nifty Shared Contacts API that can be scripted to work if you have the coding background to get it going; but a clean user interface for managing these shared contacts (external global contacts, to be exact) is sadly missing in the Google Apps Control Panel. Getting this feature to work like some organizations are accustomed to takes some serious heavy lifting either through Google Docs scripting, or through the use of excellent Google Apps Marketplace tools like the free SherpaTools Directory Manager. But then again, Microsoft relies on its partners for much of the functionality we have come used to folding in via third party -- so I can't hark on Google too far.
Google Apps for the Masses, Office 365 for Niche Users
This sums up my feeling towards how end users feel about the two suites. Google Apps brings an interesting breath of fresh air to the cloud platform market, while Microsoft feels like it's forcing the tie-ins back to its desktop roots in order to make a cloud presence. For those that have a strong reliance on big M's desktop apps like Office 2010, their taking to Office 365 may be a better fit. But the "rest of us" who are looking for a new way to manage email and take the jump into the cloud, Google Apps bakes a prettier cake that tastes pretty good, too.
I really do want to fully appreciate Office 365 and what it has to offer, but it seems that at every turn, Microsoft throws a prickly thorn into its side with all the roundabouts and catch 22's that represent its showing in the cloud email atmosphere. If Microsoft claims that it's truly invested with a "We're All In" approach to the cloud infrastructure sphere, they need to place a better foot forward with Office 365. Google Apps innovates on a rapid-fire basis, and the users I support continuously see Office 365 as nothing more than a "me-too" product not ready for prime time usage.
Photo Credit: Tom Wang/Shutterstock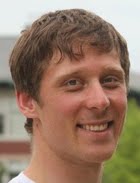 Derrick Wlodarz is an IT professional who owns Park Ridge, IL (USA) based computer repair company FireLogic. He has over 7+ years of experience in the private and public technology sectors, holds numerous credentials from CompTIA and Microsoft, and is one of a handful of Google Apps Certified Trainers & Deployment Specialists in the States. He is an active member of CompTIA's Subject Matter Expert Technical Advisory Council that shapes the future of CompTIA examinations across the globe. You can reach out to him at [email protected].