British Airways will Google passengers ahead of flights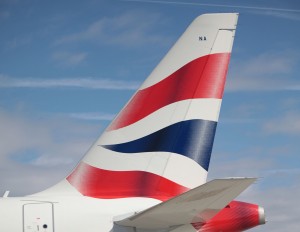 British Airways faces criticism after unveiling plans to look up frequent fliers on Google as part of a customer service programme called "Know Me".
Two-thousand iPad wielding airline staff will be given access to the data, which will include travel history and, most interestingly of all, photos pulled from Google Images. BA says the idea of the initiative is to be able to offer a more personal service -- the photos will allow staff to greet recognized passengers with a smile when they arrive at the terminal or plane.
Or, as Jo Boswell, head of customer analysis at BA, puts it: "We're essentially trying to recreate the feeling of recognition you get in a favourite restaurant when you're welcomed there, but in our case it will be delivered by thousands of staff to millions of customers. This is just the start — the system has a myriad of possibilities for the future".
The airline says it plans to use Know Me to recognize 4,500 passengers a day by the end of the year.
So what do you think of the idea? Is it just a way of offering friendly customer service, or an invasion of privacy? Leave your comments below.
Photo Credit: British Airways