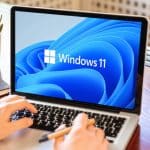 It's a new month, and to celebrate, Microsoft has rolled out a brand new Windows 11 build for Insiders in the Dev Channel.
Build 23471 introduces a number of fixes, changes and improvements, and also now lets you quickly add phone photos through the File Explorer Gallery.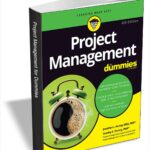 In these days when projects seem to be bigger and more challenging than ever before, you need to make sure tasks stay on track, meet the budget, and keep everyone in the loop. Enter Project Management For Dummies. 
This friendly guide starts with the basics of project management and walks you through the different aspects of leading a project to a successful finish. After you've navigated your way through a couple of projects, you'll have the confidence to tackle even bigger (and more important) projects!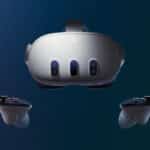 With Apple widely expected to announce its own VR headset next week, Meta has stepped forward to take the wraps off its own next-gen headset.
Meta Quest 3 will debut this fall and be slimmer, more comfortable and significantly more powerful than the Quest 2, with full color passthrough. The new headset will be offer higher resolution, stronger performance and what the company calls "breakthrough Meta Reality technology".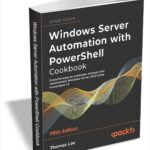 The Windows Server Automation with PowerShell Cookbook is back with a new edition, featuring over 100 PowerShell recipes that will make your day-to-day work easier.
This book is designed to help you learn how to install, configure and use PowerShell 7.2 effectively. To start with, the book will explain how to install and configure PowerShell 7.2, along with useful new features and optimizations, and show you how the PowerShell compatibility solution bridges the gap to older versions of PowerShell.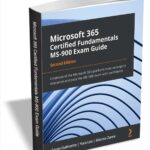 Microsoft 365 Certified Fundamentals certification demonstrates your foundational knowledge of adopting cloud services, specifically the software as a service (SaaS) model.
Exam MS-900 tests your understanding of Microsoft 365 services, components, their implementation, security, licensing, and general cloud concepts. This updated second edition covers all the recent and important changes in the examination in detail to help you achieve certification.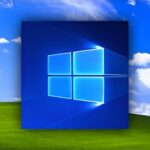 Although most people have long since moved on from Windows XP, some people are still running the ancient OS, even though Microsoft stopped supporting it way back in 2014.
Although the lack of support means continuing to use XP is a risky endeavor, it's a stable and capable operating system that's even able to run Windows 10.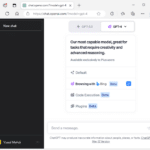 At its Build developer conference today, Microsoft's main focus was -- unsurprisingly -- on AI, with the introduction of Windows Copilot for Windows 11, and a new and improved Microsoft Store.
For many people, however, one of the more exciting announcements was the news that as a result of the company's partnership with OpenAI, Bing is being added to ChatGPT as the default search experience.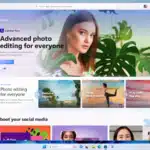 Today, at its Build developer conference, Microsoft surprised no one with the news that it is betting big on the power of artificial intelligence.
The most exciting news was undoubtedly the announcement of Windows Copilot for Windows 11, but the company is also bringing AI to the Microsoft Store.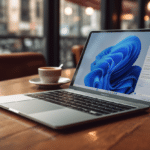 At its Build developer conference today, Microsoft announced plans for Windows Copilot, bringing centralized AI assistance to Windows 11.
That's not the only place that Microsoft is introducing AI to its products either -- the company is also introducing new AI features and experiences to the Microsoft Store, and extending Bing Chat plugins to Windows.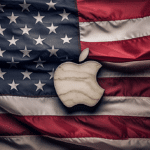 In a landmark announcement, Apple today revealed a multiyear, multibillion-dollar agreement with Broadcom which will see the US technology manufacturing company develop a range of 5G radio frequency components, including FBAR filters and wireless connectivity components.
5G technology has already begun to shape the future of next-generation consumer electronics, and Apple has so far invested tens of billions of dollars in developing this field in the United States as part of its commitment -- established in 2021 -- to invest $430 billion in the US economy over five years.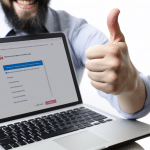 Windows 11 comes bundled with a lot of stock apps that you probably have no use for. You can manually remove most of these with no issue, but the new open source JunkCtrl tool simplifies the process.
Created by Belim, the developer behind Windows tools like ThisIsWin11 and BloatyNosy, JunkCtrl doesn't require installation, and can clean up your Windows in a couple of clicks.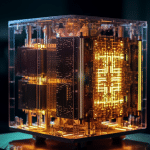 The advent of quantum computing promises to dramatically alter the landscape of artificial intelligence (AI), enabling leaps in processing power and solving previously intractable problems. As researchers and tech giants race to develop the first truly functional and practical quantum computer, the potential synergy between quantum computing and AI offers an unprecedented opportunity to tackle complex challenges that could reshape several industries.
Quantum computing is based on the principles of quantum mechanics, exploring the phenomena occurring at the quantum level, the smallest scale in the universe. Traditional computers use binaries -- strings of 1s and 0s -- to process information, whereas quantum computers harness quantum bits, or "qubits." These qubits possess the unique ability to exist in multiple states simultaneously, known as superposition. This property allows quantum computers to perform numerous calculations at once, vastly surpassing the capacity of traditional machines.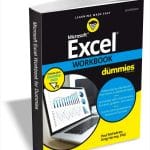 Looking for easy-to-understand, practical guidance on how to go from Excel newbie to number crunching pro? Excel Workbook For Dummies is the hands-on tutorial you've been waiting for.
This step-by-step guide is packed with exercises that walk you through the basic and advanced functions and formulas included in Excel. At your own speed, you'll learn how to enter data, format your spreadsheet, and apply the mathematical and statistical capabilities of the program.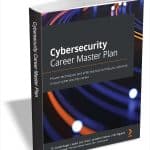 Cybersecurity is an emerging career trend and will continue to become increasingly important.
Despite the lucrative pay and significant career growth opportunities, many people are unsure of how to get started. Cybersecurity Career Master Plan is designed by leading industry experts to help you enter the world of cybersecurity with confidence, covering everything from gaining the right certification to tips and tools for finding your first job.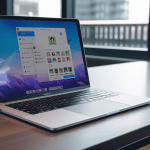 If you are dissatisfied with Windows 11 or macOS, and intrigued by Linux, deepin, a distro from China, could be a great choice to switch to. It's one of the most beautiful operating systems around, and sports a well-designed user interface.
The newest version of that operating system, deepin V23 Beta, is now ready to be downloaded. This updated version of deepin comes with a number of new features including DDE changes, terminal, cross-version upgrades, and application compatibility.
Wayne's Bio
Wayne Williams is BetaNews' managing editor. He has been writing about computers, technology, and the web for over 20 years now. He's written for most of the UK's PC magazines, and launched, edited and published a fair few of them in his time also. If you like what you read, you can Buy Me a Coffee!