Well done Microsoft for bringing Office closer to the cloud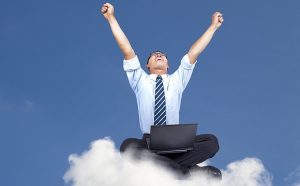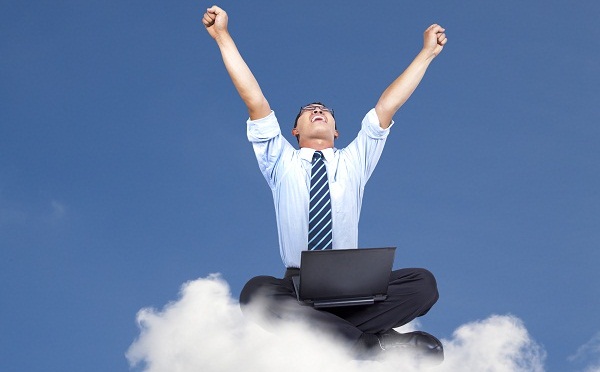 One of the areas of this week's Office 2013 launch that received slightly less attention as the updated Office Web Apps. These are the light weight web counterparts of the 'full fat' desktop applications, and are Microsoft's answer to Google Docs. Existing users of Skydrive, Office 365, or SharePoint 2010 will be familiar with them.
The apps received various updates, some major and many minor. Most obvious is the Metro look and feel, in line with everything else you have seen of Office 2013. Excel gains the ability to insert forms, PowerPoint sees its rendering engine markedly improved, and OneNote doesn't seem to get anything other than a lick of paint. All in all its an incremental improvement, and certainly nothing to make happy Google Docs users sit up and take notice.
It seems quite clear that Microsoft isn't really interested in making its web apps any better than good (and they are good, just not remarkable. Outlook is the pick of the bunch and actually very good). After all why would it? Microsoft wants you to buy Office 2013 and run the full desktop apps. It doesn't want to lose you to free online alternatives, where is the revenue in that?
I'm actually a pretty heavy user of Google Docs. I like the lightweight approach. I like being able to quickly edit something. I like the online storage. So I shouldn't like Microsoft's attitude? Well true but with the advent of Office 2013 it is starting to sit a little better with me. If you have had a peek at the customer preview you will know why -- and it's called Click to Run.
This technology was used in Office 2010, but has be improved for this new release. Essentially it allows you to install and start using the Office apps very very quickly (not instantly, but impressively quickly). By the time the Office 2013 installer has opened, it has actually already got going in the background installing the apps. In day-to-day use the software is actually streamed to your PC, cached rather than installed.
Click to Run really comes into its own when teamed with the rest of the Office 365 ecosystem. When you purchase Office you can use it on up to five different computers at any one time. Click to Run makes this process quick and simple. If you want to edit a document on a machine that doesn't have Office 2013 you can install it as a "roaming app". Again Click to Run makes this painless. So no matter where you are or what machine you are using you can get going with ease. Office 365, and Skydrive, complete the job by storing your files in the cloud, even remembering what page you were on when you reopen them.
I started by saying I am a big fan of Google Docs (this article started there, as do most of my articles). Getting going with Office 2013 is hardly the same as just opening a new browser tab. But, on the other hand, you're getting a full desktop application, with all of the functionality that brings with it. Sometimes I need that. And when I do, the experience is quicker and more elegant no matter where I am. I applaud Microsoft for its approach and bringing its desktop suite closer to the cloud in this manner. Well done, chaps.
Photo Credit: Tom Wang/Shutterstock