New .NET Framework Cleanup tool adds Windows 8, .NET 4.5 support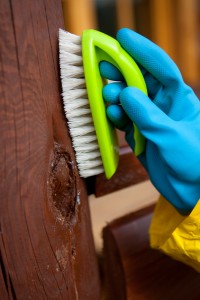 Back in July, Microsoft engineer Aaron Stebner released a new version of his .NET Framework Setup Verification tool, a handy troubleshooting utility which can quickly tell you whether a particular .NET edition is installed and set up correctly.
And Stebner has followed up this up with an upgrade of his companion program, the .NET Framework Cleanup Tool. As the name suggests, this can fully remove a specified edition of .NET from your PC – files, folders, Registry entries, everything – and the new edition works with both .NET Framework 4.5 and Windows 8.
As previously, the program is strong medicine and something to be reserved as a last resort. Not least because using it will delete shared files and Registry entries used by other versions of .NET, so breaking them (and any dependent applications) until they're repaired or reinstalled.
And so, if you're having .NET installation, update or similar problems then you should start by following more conventional recovery steps, such as running a manual repair, uninstall/ reinstall and so on.
Stebner explains more about the dangers in a "What to do if other .NET Framework setup troubleshooting steps do not help" post on his blog, and the program itself has a useful Readme file with more information.
If all else has failed, though, the .NET Framework Cleanup Tool does at least make it easy to nuke your troublesome .NET build. It's portable, so there's no installation required: just run the program, choose your product from the list (which now includes the .NET Framework 4.5), click "Cleanup Now", and watch as the destruction unfolds.
credit: Goydenko Tatiana/Shutterstock