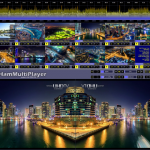 HamMultiPlayer is an interesting media player with some unusual features, including the ability to preview and work with multiple videos simultaneously.
The program doesn't require any installation, and it doesn't even arrive in an archive. It's just a single executable you can download and run right away. The interface is initially confusing with rows of tiny buttons and boxes, and the most important features aren't clearly highlighted. A "getting started" page explains the next steps, though, and they're not difficult: choose your video folder, click Scan > Go and wait as the previews are prepared.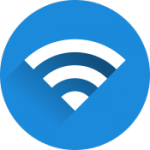 BPing is a tiny console-based ping tool with an unusual extra: sound. Why? It gives you instant feedback on what's happening without any need to watch the console window.
Double-click the program and by default it pings Google.com, playing a sound every time a reply arrives. That's useful all on its own as a very obvious "my internet connection is up and the device is responding" message. If your connection goes down or the device doesn't respond, the pings will stop.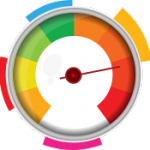 NirSoft has released NetworkUsageView, a handy portable program which displays some of the applications that have been using your network over the past few hours, days or weeks.
Details available include the app name, description, the time of access for that session, user, internet adapter and the bytes sent and received.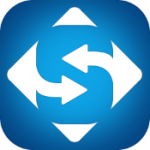 MiniTool ShadowMaker Beta is a versatile tool for creating and managing backup images of all your storage devices. The program supports full, incremental and differential backups of both local drives and other systems on your network.
Backups can be restored from within the program, via a bootable WinPE CD, DVD or USB key, or by integrating ShadowMaker's recovery environment with the Windows boot menu.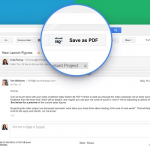 Save emails to PDF is a Chrome extension which enables saving any Gmail email to PDF in a couple of clicks.
Download options include saving individual emails to separate PDFs, merging all selected PDFs into one PDF, or saving conversations to CSV or Excel, apparently (the Excel option just saved to PDF for us).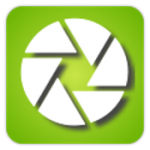 QuickViewer is a portable open-source image viewer which shows and navigates pictures with the maximum possible speed. The developer has built in multiple optimizations, including reading images before they're required and displaying them with OpenGL.
How effective is this? We used QuickViewer, IrfanView and Windows Photos to work through 385 images as fast as they could manage, displaying each one at full screen.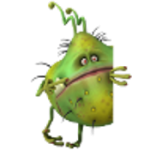 QuickDiag is a portable tool which creates an in-depth and highly technical report on your Windows setup, running processes and installed applications.
It's not for beginners, but if you're looking for a quick way to collect key system information -- maybe to troubleshoot problems on a friend's PC -- the program could be ideal.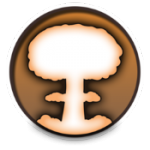 Atomiccleaner3 is a powerful and comprehensive tool for cleaning junk files, browser histories and assorted other leftovers from your hard drive.
Reviewing this kind of app is usually very easy. Check to see if it gets even close to CCleaner's abilities, realize that it doesn't, throw it away. But atomiccleaner is a little different.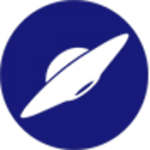 WPD is a freeware tool for exploring, understanding and tweaking Windows 10 privacy settings. We've seen many of these -- we'll bet you have, too -- but the program does have some unusual extras which help it stand out from the crowd.
The interface is up-to-date, for instance. The developer hasn't got it right in every area, but the program does look like it was written for Windows 10.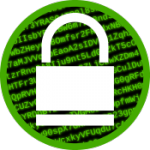 AES Protect is a portable tool for encrypting single files using a passphrase and AES. The program is written in x86 assembly language, which means there are no annoying dependencies, and the download is tiny: it's a 32KB ZIP, but still manages to squeeze in three programs.
AES Protect is the general purpose tool, an easy way to encrypt single files using AS.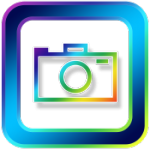 Thumbico is a combination of an icon extraction and viewing tool, with a thumbnail viewer and creator. The program is tiny, a 28KB download, and unsurprisingly there's no installation required -- just unzip and run Thumbico.exe.
On launch the program displays a small window. Drag and drop any executable and Thumbico extracts and displays its icon.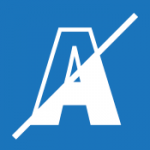 Colour Contrast Analyser is an unusual accessibility tool with a couple of useful but very different functions.
The first allows checking text foreground and background colors to determine its legibility. No need to judge by eye any more: the program gives you an objective pass/fail assessment using WCAG 2.0 color contrast success criteria.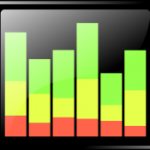 XMeters is a free-for-personal-use system monitor which displays live CPU, RAM, network and drive stats directly on your taskbar. The details include CPU utilization by core, hard drive read and write rates, network upload and download speeds, and free and used RAM.
Right-clicking any of the monitors opens a configuration dialog. You can reorder these items, turn them on or off individually, change their display type (bar, pie or text), set colors and more.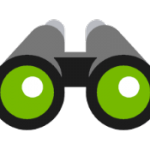 Microsoft and Windows may get most of the flak for collecting data on its users, but other companies also have issues. Nvidia's GeForce Experience made headlines last year, thanks to some extensive data collection abilities of its own.
How extensive? Nvidia says "the application collects… hardware configuration, operating system, language, installed games, game settings, game usage, game performance, and current driver version…  GeForce Experience does not share any personally identifiable information outside the company (link)."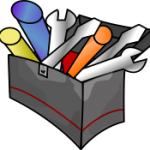 MyPC is a compact and portable system information tool for Windows. The program organizes its features across multiple tabs: "CPU", "BIOS", "Motherboard", "Network", "APM/ Sound" and more.
Browsing the panels reveals all the usual sysinfo basics: CPU, GPU, network adapter, BIOS, motherboard, sound card and so on.