HTC's new Windows Phone 8 smartphones mimic Microsoft's tile interface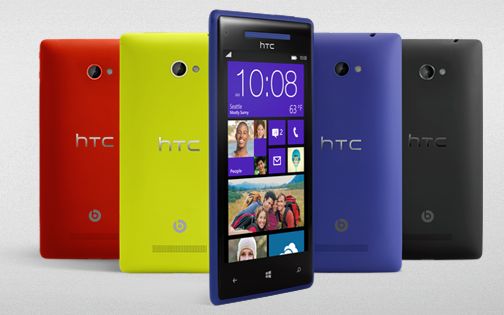 Wednesday, longtime Windows smartphone maker HTC debuted two new flagship Windows Phone devices which were designed to showcase Microsoft's latest mobile OS Windows Phone 8. The new smartphones, called the Windows Phone 8X and 8S, carry the same bright external colors of Nokia's Lumia series Windows Phones, but use HTC's technology and design prowess to make the devices stand out on their own.
Similar to the HTC One X in the speed and power department (dual-core 1.5GHz processor, 1 GB RAM, 8 megapixel camera), the Windows Phone 8X has a 4.3-inch Super LCD 2 display with Corning's Gorilla Glass 2, 16 GB of internal storage, and an improved 2.1 megapixel forward-facing camera with 1080p video capture and an 88 degree wide-angle lens.
HTC wanted to highlight the design of the 8X, and how it harmonizes with the bright, colorful tile interface of Windows Phone. HTC's design language is: crisp, bright, rectangular, and flat, and it comes in Blue, Red, Yellow, and Black. In the video above, HTC's team talks about some of the work that went into creating the 8X.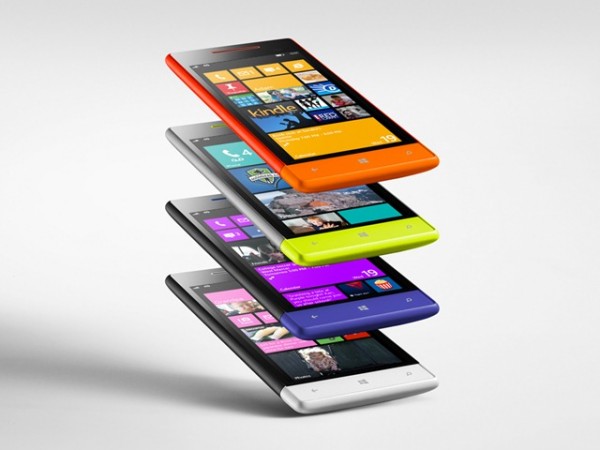 The "little brother" of the two new devices, the Windows Phone 8S, has a smaller overall profile, and more modest specs. It offers a 4-inch Super LCD display with Gorilla Glass, a dual-core 1GHz processor, a 5 megapixel rear camera, and 4GB of internal storage. The 8S has a polycarbonate chassis in four different color combinations. Instead of the single block of bright color like the 8X and Nokia Lumia devices, the 8S offers contrasting color pairings, and one in grey and lime green that looks more than a little bit like Android's color scheme.
Both devices will launch in November on 150 operators in 50 countries, in the US, they will be on AT&T, T-Mobile, and Verizon. No prices were announced today.