GoPro's iOS app to control cameras launches with big features missing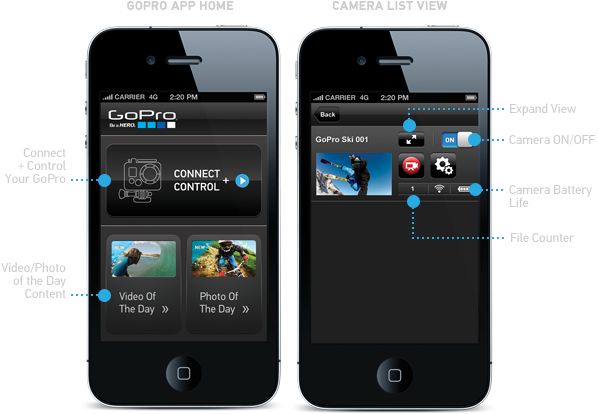 Months after releasing the Wi-Fi controller pack for its Hero2 action sports cameras, GoPro on Tuesday finally released the first version of the mobile app to go along with it.
The GoPro App gives users full control of all camera settings, a live video preview window, and access to GoPro's "social-ish" Photo and Video of the Day site. The app is free and compatible with iPhone 3GS, 4, 4S (iOS 4.3 & 5), iPod Touch 4 (iOS 4.3 & 5), and iPad 1, 2 & 3 (iOS 4.3 & 5). It is available in the iTunes app store right now.
Unfortunately, some of the features that really showed off the amazing possibilities a smartphone opens up to the camera are not present. First, the ability to share content stored on the camera's SD card using your smartphone or tablet is not yet available, meaning instant recording and sharing on the go is not yet possible. Secondly, the simultaneous multi-camera control that the company first showed off in a video last June is not present. The video, which features pro skateboarder Ryan Sheckler using FIFTY GoPros is embedded below to get a feel for what we're still missing.
What's more, there is still no Android support present, though the company says it's coming soon. One has to wonder if the app for Android will launch containing the features missing from the iOS app.