Cloud IT management service Panorama9 launches Linux and Mac support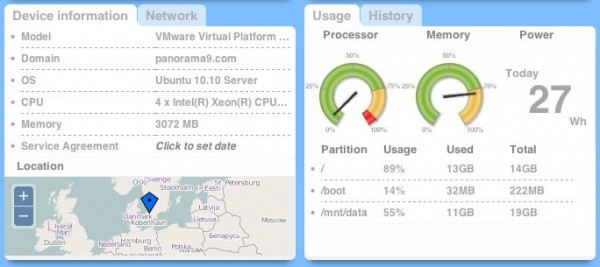 Cloud-based asset management platform Panorama9 officially launched support for Linux and Mac OS machines on Wednesday, broadly increasing the amount of hardware covered in the still very young IT management dashboard.
Panorama9, a new player in the enterprise services space, provides IT asset and network management as a non-contract, subscription-based service beginning at $1.50 per user per month. The company claims it can be set up and deployed in as little as five minutes.
Naturally, setup means installing the Panorama9 agent on each machine that will be managed inside of the service. It offers asset tracking and alerts, security updating, compliance management and more.
The agent software Panorama9 launched today supports Mac OS X 10.6 and up, and most of the popular Linux distributions: Ubuntu, Red Hat, Debian, CentOS, and so forth. Both of these software agents were quietly announced at the beginning of September, but today marks their official inclusion in the subscription offering which was missing when the service launched a little more than six months ago.