Charge your iPad with a rocking chair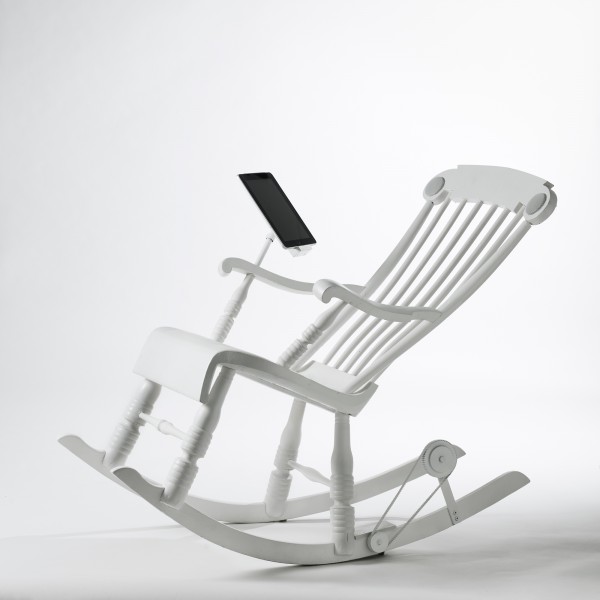 Swiss furniture maker Micasa Lab designs some weird and wacky products. Cocoon 1, for example, is a customizable bubble -- a clear sphere with stackable plastic modules that let you relax, cook, and even wash up afterwards. But my favorite of its designs is the iRock -- a rocking chair that charges iPads.
It works, as you'd expect, by converting the rocking motion into energy, and as you'd probably also expect, it's no match for just plugging your device into a mains charger. But if rocking's how you roll, it will give your Apple device a little extra boost while you sit out on your porch reflecting on life (or playing Angry Birds Star Wars).
According to the Micasa Lab site: "When it comes to functionality, Micasa Lab has thought of the future. As technical equipment will continue to remain part of everyday life, the iRock has been fitted with an iPad holder and built-in speakers. Hence, you can rock comfortably whilst keeping up-to-date with the latest information and using modern communication methods. An innovative amalgamation of furniture and the latest technology -- in the Micasa Lab, this is already a reality".
The iRock is still being developed, so you can't buy one just yet. Micasa Lab says the chair will be available in five different colors with the price set at $1,300.
Rock on.