Creating mobile sites for small businesses is now as simple as buying an iPhone app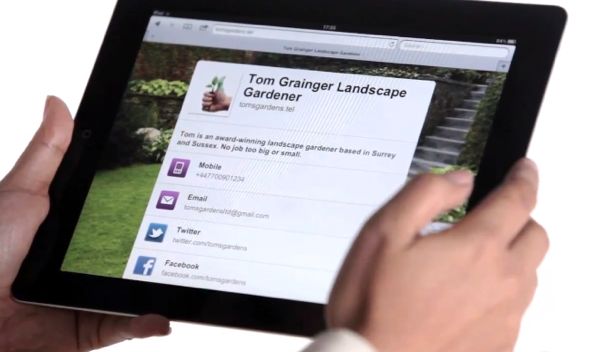 Mobile app stores and in-app purchasing functionality have revolutionized the video game industry by shrinking content into tiny doses and making their purchase and consumption effortless. Today, UK-based company Telnames announced it has taken that idea and applied it to mobile website design. With a mobile application, small businesses can buy domain names and build a mobile website in a matter of minutes without having to worry about registrars and hosting agreements. It might sound crazy at first, but it's kind of brilliant.
The idea behind Telnames Mobile Website Builder app is that it strips out all the steps that make website creation a hassle for businesses that don't have a Web developer on staff. Telnames says this is more common than you might think. More than half of all small businesses in the United States don't even have a website to speak of, much less one that is optimized for mobile devices.
So this app can be downloaded from the iTunes App Store, and for a $25 annual subscription fee, the user gets his domain name, hosting, design and support all within his trusty iPhone.
The top-level domain the user gets with this fee is a .tel domain, which made its debut back in 2008 when Telnic pushed them as personal ID sites. The final product Telnames is offering (Example here) is generally the same as what Telnic offered four years ago, but through the iOS app, it's simple enough to be done almost as an afterthought or as a "CYA" method for whipping up a mobile presence.
"The strategy has always been to be ubiquitous and simple, to streamline the whole process, to reduce the number of steps involved to bring a business online," Telnames CTO Henri Asseily told BetaNews. "Reduce, reduce, reduce!"