Cloud marketing and sales software Seismic launches on Windows 8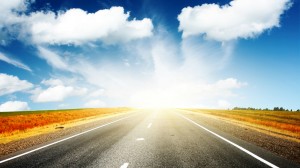 Enterprise content management application Seismic launched in the Windows 8 app store today, bringing Microsoft's new operating system its cloud-based method of managing branded marketing and sales materials in a single, touchable interface.
Seismic began its life under the name Nu:Pitch last year, and was originally a somewhat humble Powerpoint application that could pull data from Microsoft CRM Dynamics, Salesforce, and other libraries so presentations with live business intelligence could be completely portable.
With the new brand name, the software is targeted specifically at businesses with mobile salespeople, so they can have access to all the materials and real-time data they need to supply to clients and prospective customers.
"We are very excited to launch our app for Windows 8," Douglas Winter, CEO of Seismic said in a statement on Thursday. "Windows 8 allows us to offer an amazing user experience for sales and marketing professionals to be more productive in the field. The Seismic app provides the ability to easily retrieve and customize branded sales and marketing materials, created live with real-time data, when and where they need it, right on their Windows 8 device."
SEISMIC 'Forensics' from Seismic on Vimeo.
Previously available as a Salesforce app and as a standalone iPad app, Seismic is now available in the Windows 8 app store.
Photo Credit: Dudarev Mikhail/Shutterstock