Best Windows 8 apps this week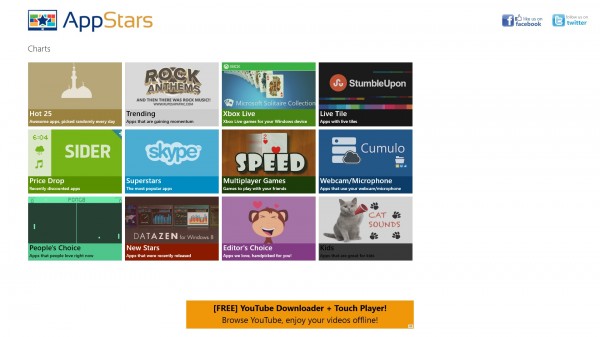 Seventeenth in a series. The Windows 8 app store is picking up pace again. New apps this week almost doubled in comparison to last week. A total of 1,049 new apps found their way into Windows Store -- of which 826 were listed as free to install and use and 224 as paid apps. It will be interesting to see if this is the beginning of an uptick in terms of new apps in the store or if things will dry off again in the coming weeks.
Microsoft did update a couple of first-party applications this week. Just in is the Skype update, which enables Windows 8 users to transfer files using the client, a feature that has been an integral part of the desktop app for a very long time.
The official eBay application received an update as well adding much awaited features such as saving sellers, asking seller questions or providing access to a user's message history.
This week I'm going to introduce a new feature in this series, the app of the week. It is the application that impressed me the most in a given week.
Windows Store is not that comfortable to navigate, and there are a number of reasons for that. There is for instance no option to combine sort options, like sorting apps by recency and ratings, or filtering out paid apps in the new releases listings of each category.
AppStars has been designed to provide Windows 8 users with a selection of handpicked apps from the store. The app displays various charts, hot 25, trending or superstars, that users can browse. The idea here is to limit the listings to only display quality apps to the user.
The trending category is especially nice as there is no comparable option in Windows Store.
Microsoft Download Center Checker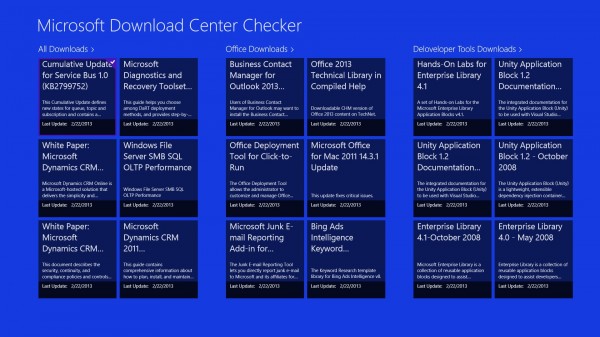 The application displays the last downloads that have been added to Microsoft's Download Center. You can access a listing of all downloads, or downloads that have been filed into categories such as Office, Developer Tools or Cloud Tools.
Each download is listed with its name, date and time it was added to the download center, and a short description. A click on a download opens its download page right in the application, with an option to load it in the default system browser.
You can also search Microsoft's Download Center, but search results appear to be limited to the files that the developers of the application have added to the apps' database.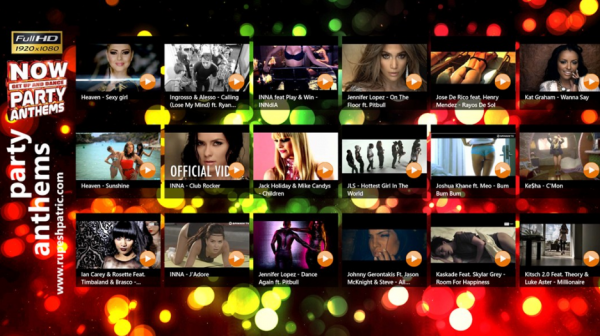 Full-screen, high definition music videos is what this application is offering to you. When you start the app you are presented with a list of songs that you can start listening to and viewing.
Each song is listed with its name, artist and a thumbnail to give you a first impression of it. A click loads the song and from that moment on everything else is on autopilot. The application loads the next song automatically, and you can use controls displayed by the application to control playback or go full screen.
If you like club music, then this application may be worth a look.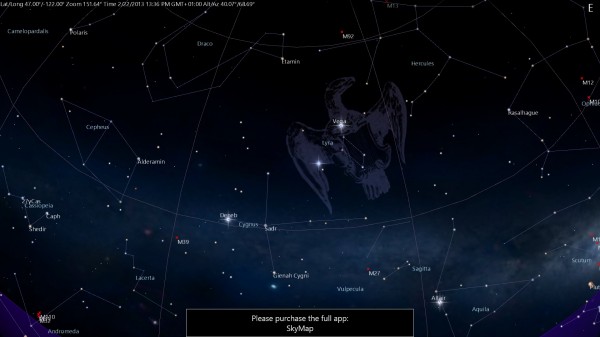 A port of the popular windows Phone application of the same name. The application is available as a free and paid application. The free version supports zooming and touch support, while the paid version, available for $1.99, many additional features such as customization, wikipedia integration or improved sky map graphics.
You can use the built-in search to find constellations you are interested in.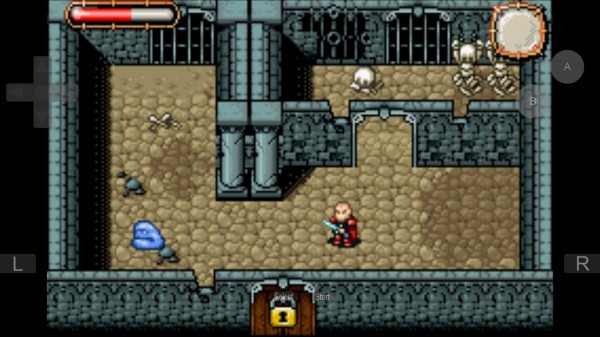 A Gameboy Advance emulator for Windows 8 and Windows RT. You can use it to play Gameboy ADvance games using virtual touch controls, the keyboard, or a connected Xbox 360 controller.
The emulator ships with one demo rom that you can use to test its functionality. To play games you need gba rom files which are for instance available when you search for homebrew gba roms.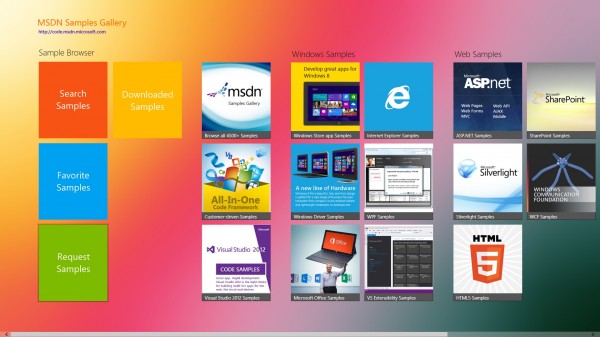 This application makes available more than 4500 code samples from the MSDN Samples Gallery. You can search, download and favorite samples using the application, or request samples if you cannot find a sample for a particular issue.
Options are provided to either browse all samples regardless of application or programming language, or to use one of the categories - Visual Studio 2012, WPF or SQL Azure for example -- to browse only code samples that have been listed in that particular category.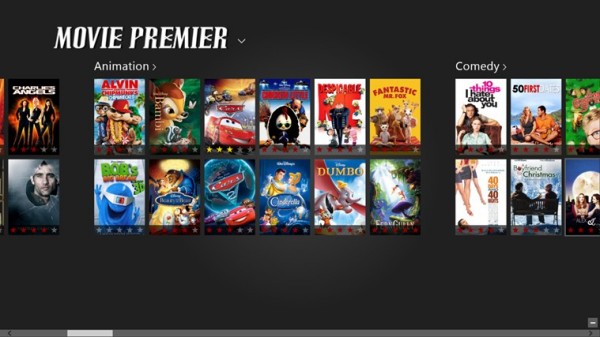 Movie Premier has been designed to provide you with the means to manage your virtual movie collection across all Windows 8 devices. The application scans the videos folder automatically when run and adds the movies it finds to the list of available movies on the device.
You can then sync the collection across devices, play movies right from the app interface, or create playlists of movies that you want to watch. The app lacks a couple of features that desktop programs offer, like selecting different locations for video files or adding movies manually to the database. All in all though it is an interesting application if the bulk of your movie collection is stored in the video folder.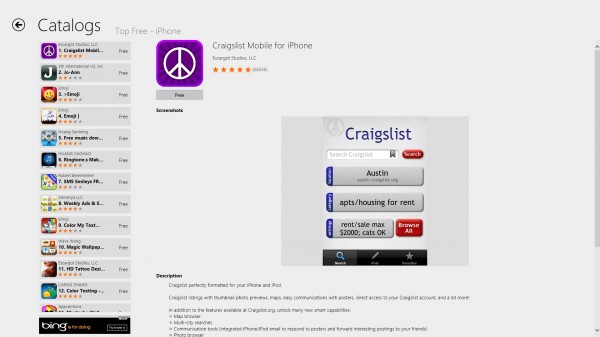 The iApps application displays iPhone and iPad app listings in Windows. It lists iPhone apps for the US by default which you can change with a right-click. Here you can switch to iPad instead and select another country as well.
The application displays top free, paid and grossing apps in the selected store, and the same for categories such as business, books or finance.
Each app is listed on its own profile page in the application that includes a description, ratings, and basic information about it. Links point to the applications page on the iTunes website from where they can be bought and downloaded.
App of the week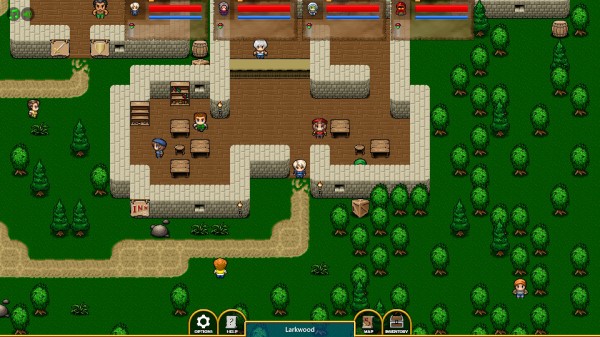 Turn-based strategy games are one of my passions and I seem to have played them all. From Shining Force on the Sega Genesis over Final Fantasy Tactics on the Playstation to Heroes of Might and Magic, Fallout and the excellent Masters of Magic. Dragon's Blade ins inspired by classic turn based fantasy games.
You command a party of four characters that you create in the beginning.  A total of nine different classes are available, from melee classes like knights or berserkers to masters of the arcane.
Your journey begins in your home town. Here you are introduced to key game concepts like moving around and interacting with objects and people, but also to the turn based combat system.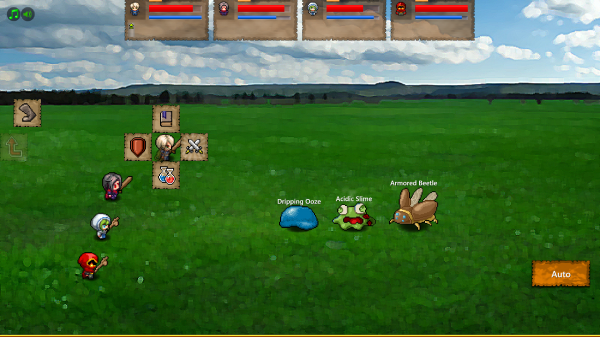 Each turn you select one of four available actions for each party member. You can use weapons to attack, defend the round, take potions or cast spells, and combat ends when either the enemy or the party is defeated. Since the party is pretty weak in the beginning, it may make sense to stay close to the town until you level up at least once as it will become increasingly difficult to defeat enemies as you will eventually run out of mana and health.
The game offers everything you'd expect from a classic turn based strategy game. Different classes that level up, heaps of items you can find and equip your characters with, an interesting magic system and a large world to explore.