HTC One wins best new device at Mobile World Congress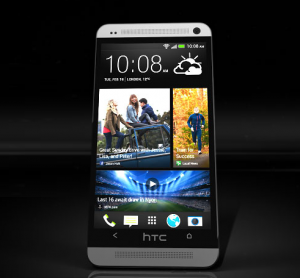 HTC had a reason to celebrate yesterday as the HTC One picked up the Best New Mobile Handset, Device or Tablet at Mobile World Congress 2013, the final award of the 18th Annual Global Mobile Awards.
The main ceremony, hosted by actor, comedian and swimmer David Walliams, was held on Tuesday and saw the Galaxy S III named the best smartphone of 2012, beating out the likes of the Apple iPhone 5, Nokia's Lumia 920, and HTC's Droid DNA.

That wasn't the only upset for Apple as the iPad missed out too, with Google's Asus-built Nexus 7 scooping the award for Best Tablet of 2012.
Other noteworthy wins included Best Mobile Enabled Consumer Electronics Device which went to Samsung for the Galaxy Camera, Best Mobile App for Consumers, which went to Facebook, and Best Mobile App for Enterprise which was picked up by Evernote. The Best Overall Mobile App, as chosen by the judges, went to Waze.
Samsung's Smart LTE Networks picked up awards for Best Mobile Infrastructure and Outstanding Overall Mobile Technology, and the South Korean firm also picked up the coveted Device Manufacturer of the Year award.
The HTC One was clearly a worthy winner at the show, but is Galaxy S III really the best Smartphone in the world? Leave your thoughts in the comments below.