BlackBerry Boosts BBOS, BES, BBM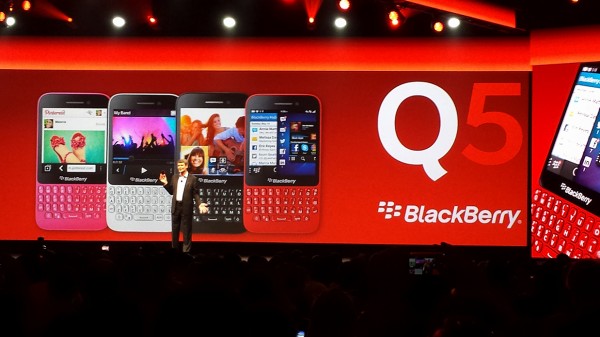 A year ago, at his first BlackBerry Live, according to BlackBerry President and CEO Thorsten Heins, many people told him that it would be his -- and the company's -- last. As Heins went on to say, they were wrong.
Here at BlackBerry Live 2013 in Orlando the company had an upbeat story and lots of news.
While many are still skeptical of the company's prospects, it's hard to deny that the company has executed well in the last 12 months, recovering from widespread disdain to the release of several well-regarded products and a profitable quarter. In that first quarter of this year they sold a million BlackBerry Z10s and 5 million older BlackBerry devices.
The news highlights from the company include:
BlackBerry Messenger (BBM), the company's messaging platform, will be available for iOS and Android this summer. BBM is a significant service outside the US where it is widely used for free messaging, and is a major selling point for the company there. They claim 60 million users worldwide.
BBM Channels turn BBM into a social network more on par with Facebook and Twitter. Celebrities and companies, and ordinary users, can create a channel and BBM users can subscribe to it. BBM Channels is now in beta and will be available for older BlackBerries as well.
BlackBerry OS 10.1 will start releasing this week. US carriers should have it by the end of the month and the Q10, available in the US in early June, will ship with it. BBOS 10.1 includes improvements in the BlackBerry Hub (the central messaging app for the OS), personalized notifications for contacts and accounts, click-to-call from an email or BBM message and better cursor control.
BlackBerry Enterprise Server (BES) 10.1 is now available for download. It adds the ability to run on the same physical server as BES 5. (BES 10 can only manage BB10 devices so organizations with older BlackBerries have to run an older BES as well.)
The BlackBerry Q5 is a new phone with a physical keyboard designed for emerging markets. It will be available in black, red, white and pink.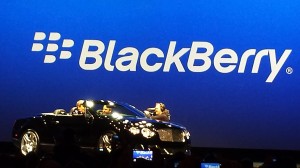 The foundation of BB10 is QNX, a popular embedded OS which BlackBerry bought. One of the themes here at BlackBerry Live is automotive computing, as the company takes integration in the other direction, putting BlackBerry technologies into cars. They brought a "stock Bentley" to the stage with a BlackBerry console including BBM videoconferencing.
Among the celebrities launching a BBM Channel will be BlackBerry's Global Creative Director Alicia Keys. Keys spoke today mostly about the popularity of BlackBerry among women (56 percent of BlackBerry users are women) and the company's commitment to advancing the role of women in technology. To that end, they announced today the BlackBerry Scholars Program, which "...will provide full, four-year tuition scholarships to outstanding women globally who are seeking degrees at accredited colleges and universities in the areas of Science, Technology, Engineering and Math (STEM) with a particular interest or aptitude in the area of mobile computing".
BlackBerry is under no illusions that BB10 and their other new technologies will catapult them back into market dominance. One ISV partner I spoke to said that Heins told them the company's goal is to be #3 in the market, which would seem to make Microsoft their main target and a goal which seems achievable. Heins alluded to this in his opening remarks in which he emphasized how their products are "built for mobile," that they don't try simply to downsize the desktop experience and have no desktop users to satisfy.