Photoshop for free? Adobe Photoshop Express hits Windows 8 and RT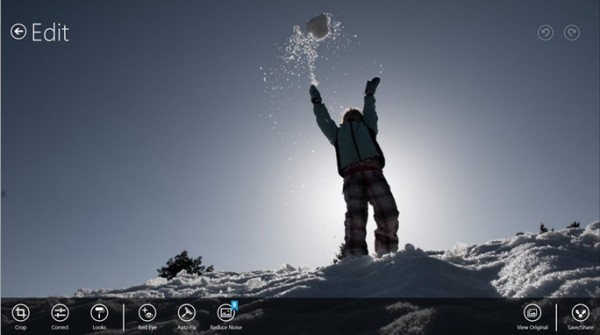 Not content with free versions of its cut-down photo editing software for iOS and Android, Adobe has released Photoshop Express for Windows 8 and RT. As this is available free of charge, it should come as little surprise that the app does not afford users access to an unfettered range of professional level image editing tools, but for quick and dirty tweaks and fixes, there are plenty of options.
Taken a wonky photo? Getting things straightened up takes just a couple of taps and swipes. There are also tools for removing red eye, adjusting color levels and tweaking shadows and highlights. If you don't feel like doing the hard work yourself, you can always turn to the auto-fix option to help take care of common issues in an instant.
Simple controls appear as they are need to reduce clutter and helping to keep the interface as friendly and approachable as possible. With photo editing reduced to moving a slider here and there, things don't really get much easier than this.
As changes are made to an image, there's a useful View Diff toggle that can be used to compare before and after versions of a photo. The obligatory sharing options are all present and correct.
As is becoming increasingly common with free apps, the selection of bundled tools can be added to through in-app purchases. The Looks and Noise Reduction packs can be used to access additional filters and image improvement options, but it will set you back $4.99.
If you fancy trying out the app on your photos, it can be downloaded free of charge from the Windows Store.