Google X acquires flying turbine company Makani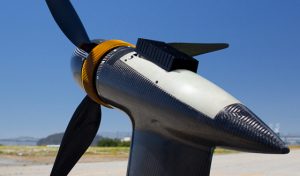 Google may be most readily associated with the Internet, apps and mobile devices, but the company has many more strings to its bow. Google X -- the secretive research and development division best known for Project Glass and the driverless car -- has acquired Mikani Power, a green energy company that generates power with flying turbines.
Ground-based wind turbines are common all over the world, but Mikani Power takes a slightly different approach. Using wings fitted with miniature turbines it is possible to generate power with a series of self-piloted kites. Successful tests have been conducted on a 30kW prototype model, with plans to scale up to 600kW in the future.
By placing turbines at an altitude of between 250 and 600m, it is possible to harness more consistent wind power. The manoeuvrability of the wings means that they can adapt and reposition according to weather conditions, and easily land if wind speeds become too high -- a problem that can lead to traditional wind turbines becoming damaged.
The acquisition is not completely out of the blue. Since 2006, Google has invested a total of $15m in the company.