Best Windows 8 apps this week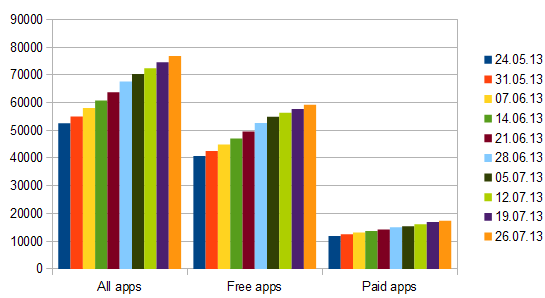 Fortieth in a series. This week I have both good news and bad news for you. As far as the bad news goes, it was one of the weakest app growth weeks in the history of the Windows 8 operating system. The new application count fell under the 2,000 mark this week, but not only that, it barely made the 1,000 new apps mark.
77,787 apps are listed in the US Windows Store at the time of writing, only 1,019 apps more than last week. The free app count in the store increased by 759 apps to a total of 59,988, while paid apps increased by only 250 to 17,626.
As for the good news, Windows 8 is now the second most used operating system on Steam with 14.12 percent, only surpassed by Windows 7's massive 64.91 percent. While that is not representative of the whole Steam community (only select users may take the survey), it shows that the operating system is slowly but steadily increasing its market share.
Only one major application received an update this week. The official Twitter application supports multiple accounts now which can be quite useful for users who maintain more than one account, a business and private account for example.
App of the week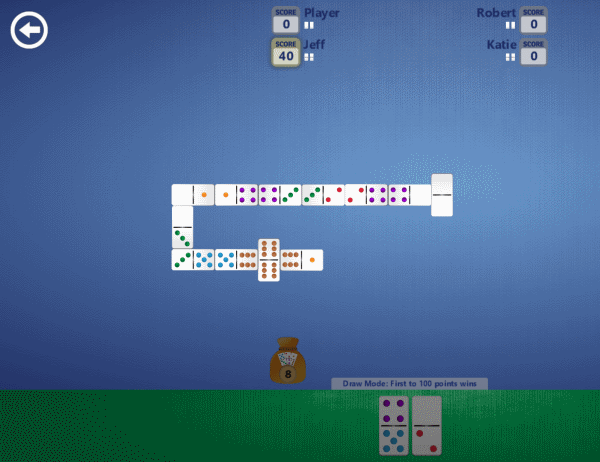 I have to admit that I have never played Dominoes before but this game did a very good job at explaining the rules of the three variants to me. It is a single player game that you can play against one to three computer opponents.
When you start the game you are asked to pick the number of players, the score limit to win the game, and the variant that you want to play.
You can click on the question mark next to a variant to access the rules so that you know how to play.
Probably the most common game is Block, in which you try to get rid of as many dominoes in your hand as possible. Muggins is a variant in which you earn points by placing dominoes on the board so that the open ends add up to five or a multiple of five.
The draw variant is similar to Block but instead of passing, players need to draw a new domino from the boneyard.
Other apps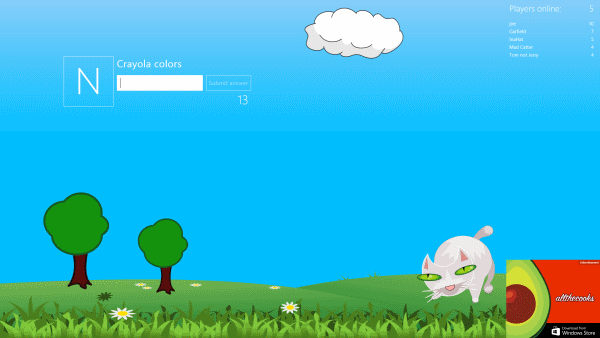 This online quiz game gives you 90 seconds to build as many words as you can. To make things more interesting, it will ask you a question and request that you answer it with a starting letter that it displays to you as well.
A basic example would be to type in an ocean that is starting with A, or a US state with T. If you answer incorrectly, you get a minus point which is reflected immediately in the score that you see on the top right.
Here you can also see how the other players are doing right now. What I particularly like about the game is that you do not need to register to start playing. Simply type in a nickname that you want to use and get started right away.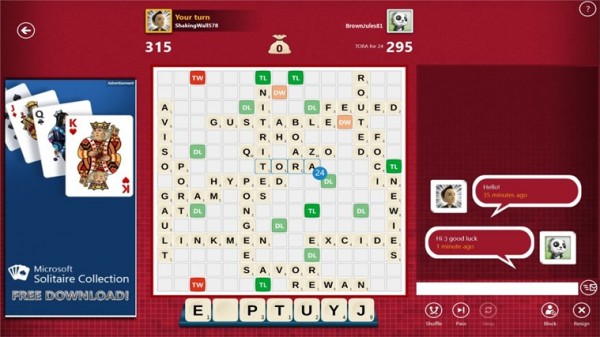 This Microsoft Studios game has Scrabble written all over it. It enables you to compete online against friends and strangers, or play a local game instead.
Games always play in the same way though. You get a set of letters that you need to build words with on the board. The first player needs to create a word in the middle of the game board and the whole thing evolves from there.
What makes AlphaJax interesting is that it features real-time play but also turn-based play, so that you can play several games at once. Since it is a port from Windows Phone, it is likely that the 30 simultaneous game limit has been ported over as well.
You can chat with your opponents and switch between games easily using the game client.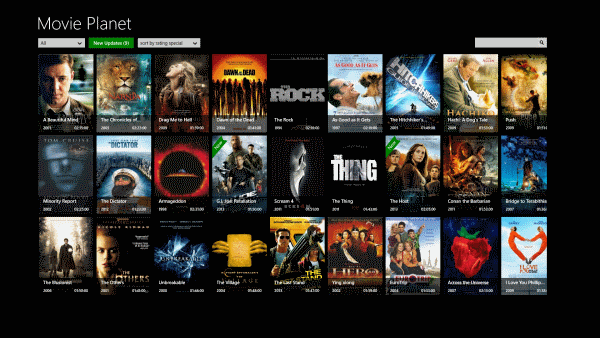 If you like movies, then you may find Movie Planet interesting. It makes more than 5,000 English movies available that you can watch for free and without registration on Windows 8.
What may be even more interesting is that you will find many recent movies in the list, from The Dictator and Officer Down, to The Last Stand or G.I. Joe Retaliation. That does not mean that you will only find new movies listed here. Some movies date back to the 1920s.
Movies play in full screen and in solid but not great quality. You can sort them by IMDB rating, year they have been published or a special rating which is selected by default.
The category filter and search help you find specific movies that you are interested in.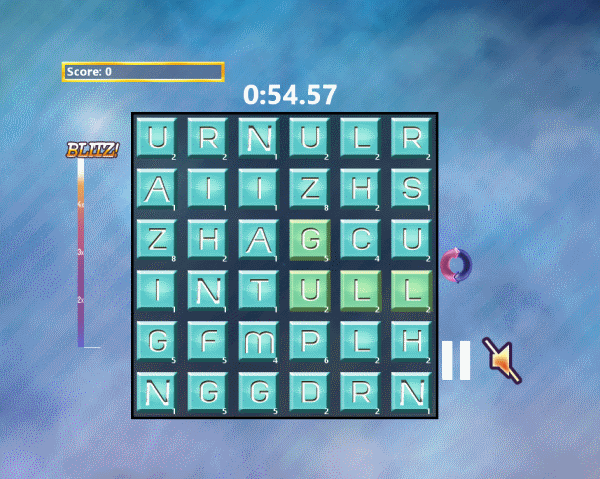 Another word puzzle. You need to build as many words as you can in the time that you have. To build a word, draw a line between letters on the grid. You can move the line horizontally, vertically, or diagonally and need to make sure that all the letters are connected to each other in that way.
Score multipliers are enabled when you create words which help you increase your score further.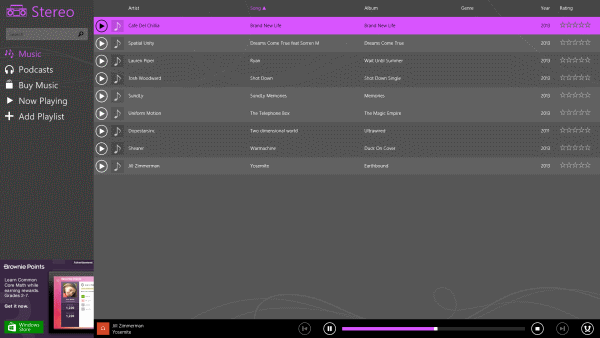 Stereo is a music player that plays local audio files exclusively. It is not really something that you would be using if you are running Windows 8, but if you are running Windows RT, you may give it a whirl to see if it stacks up against the native player.
What makes the player less practicable is that it only looks for music in the music library folder on the system. This means basically that you cannot play music that you have stored elsewhere, unless you move it first.
What you may like however, is the ability to play music in the background.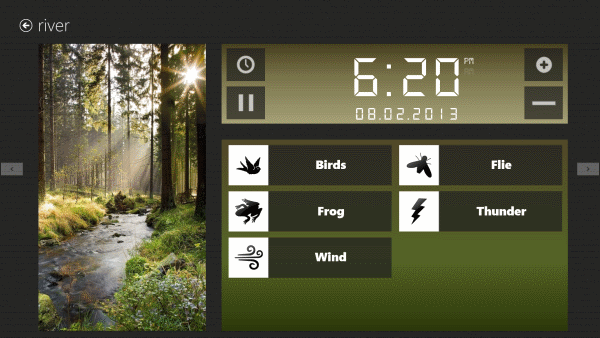 Sleep Bug provides you with access to more than ten different sound scenes that you can play on your system. Each scene is made up of several different sound effects that you can control to your liking.
The waterfall scene for instance provides you with access to stream, bird and creaking tree sound effects that you can customize individually.
A timer is provided that you can use to to automatically turn off the audio after a set amount of time, which may be ideal if you are using the app to fall asleep at night.
Additional scenes are made available in the pro version which you can unlock in store for $1.99.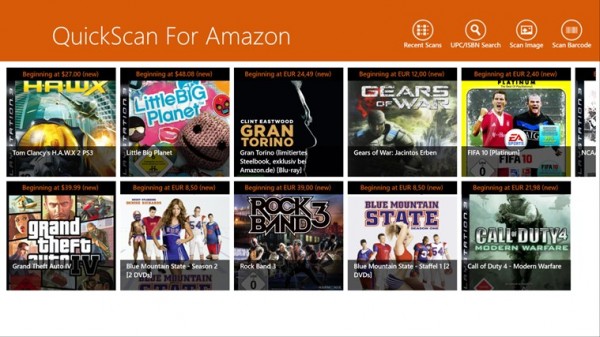 Quick Scan is a shopping application for Windows 8 that you can use to scan barcodes via the computer's built-in camera.
If you do not have access to a camera, or find it impracticable to use, you can instead type in the UPC or ISBN to search for a product this way.
Products identified by the application are displayed with their starting price in the interface afterwards. You can tap or click on a scanned product to open the Amazon website.