Skype celebrates tenth anniversary with free Wi-Fi gift to users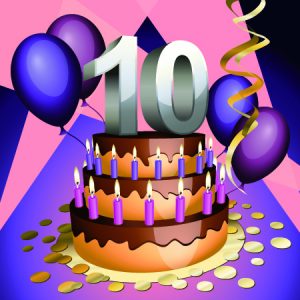 2003 was a good year. The UK experienced its highest recorded temperature ever, the final Lord of the Rings film was released, and iTunes was launched. It was also the birth year of Skype, the VoIP tool that is still going strong ten years down the line. Not long after having been acquired by Microsoft, Skype is celebrating its tenth anniversary by handing out free Wi-Fi to its users -- oh, and there's a good old fashioned infographic to show what's happened in the past decade.
One of the most impressive figure highlights in the charts is just how quickly Skype has been adopted. In just ten years, the service went from no users to 300 million. This equates to an uptake rate ten times faster than the telephone and two and a half times as fast as the cell phone. But it is not just the numbers that are impressive, the scale of Skype's reach is mind-blowing.
The infographic points out that Skype calls have been made from both the North and South Poles, from the top of Mount Everest and from the bottom of sea. Think your partner talks on the phone for ages? So far, Skype users have racked up 1.4 trillion minutes of chatting!
The VoIP service has completely revolutionized communication. It is not only used as an instant messaging client so friends can chat with each other, it is also used in the classroom, by dating websites, and in the workplace. The idea of conducting a computer-based job interview was slightly out of this world not all that long ago, but now it's increasingly common -- I've been in the somewhat surreal position of applying for a job in the States whilst sitting by the fire in Scotland.
But Skype is about more than just text, audio and video calls. In more recent years, it has also become a Wi-Fi hotspot provider. With two million hotspots around the world, Skype provides a means of getting online in all manner of places.
As part of the birthday celebrations, every single Skype user is being given 30 minutes of free Wi-Fi access -- split across two 15 minute sessions. Things are even better for premium subscribers who can enjoy completely free Wi-Fi access until the end of the month.
Image Credit: Oligo/Shutterstock

Skype's 10th Anniversary Infographic, by Skype