Google acquires file transfer service Bump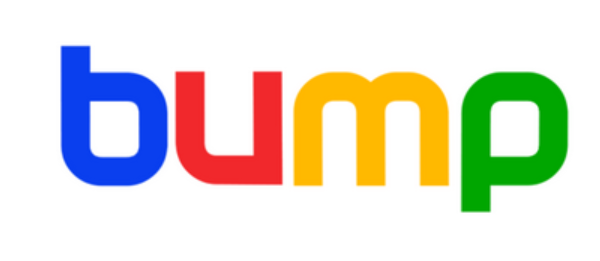 Today Bump becomes the latest addition to Google's portfolio. In a blog post, Bump CEO David Lieb reveals that the company has been acquired by the search giant. Bump is known for two tools -- the eponymous Bump file transfer service, and Flock for sharing photos.
But it is the Bump transfer app that is most famous, making it possible to shift files from one device to another with a gimmicky bump together -- using "a matching algorithm" rather than NFC. The blog post assures users that "Bump and Flock will continue to work as they always have for now", and it is the "for now" part of this announcement that is intriguing. Google has yet to make an announcement of its own, so it is not yet clear whether Bump's tools will live on under the same name, get rebranded, or disappear into Google's fat folds.
The full announcement reads:
We're excited to announce that the Bump team is joining Google!

Our mission at Bump has always been to build the simplest tools for sharing the information you care about with other people and devices.  We strive to create experiences that feel like magic, enabled behind the scene with innovations in math, data processing, and algorithms.  So we couldn't be more thrilled to join Google, a company that shares our belief that the application of computing to difficult problems can fundamentally change the way that we interact with one another and the world.

Bump and Flock will continue to work as they always have for now; stay tuned for future updates.

We'd like to extend a special thank you to all of you who have used our products so far.  It continues to be a pleasure to serve you, and your feedback and evangelism inspire us every day.
A Google spokesperson told me "The Bump team has demonstrated a strong ability to quickly build and develop products that users love, and we think they'll be a great fit at Google".
While we don't know quite what the future holds for Bump and Flock, it's entirely possible that the features of each could be incorporated into a future version of Android.