Best Windows 8 apps this week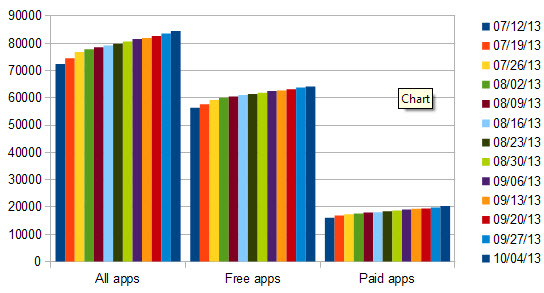 Forty-ninth in a series. A total of 890 apps were published this week in the US Windows 8 app store, about 70 less than last week but still a lot better than the performance in previous weeks.
The total application count in the US Windows 8 app store reached 84,495 apps at the time of writing. 64,140 of those were free to download and install, an increase by 395 apps this week.
The remaining 20,355 are paid applications or desktop programs linked in the store. Paid applications increased by 495 apps and surpassed free apps for the first time in terms of weekly growth.
Microsoft has started to take pre-orders for Windows 8.1 this week, the operating system upgrade that will be released on 18 October to the general public. The update will be free for Windows 8 users.
Users who want to upgrade from previous Windows operating systems can purchase Windows 8.1 for $119.99 and Windows 8.1 Pro for $199.99.
As far as app related changes are concerned, the company announced last week that it will raise the app roaming limit from 5 to 81 for both Windows 8 and Windows 8.1.
App of the week
Babel Rising 3D ($3.99, no trial)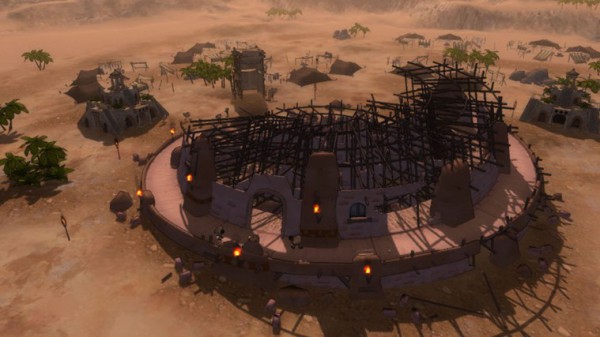 Babel Rising is not a Windows 8 exclusive, but it is definitely one of the prettier games available for the platform. The game, also available on other platforms such as the Xbox 360 or PS3 has not received the best of ratings on those platforms.
The situation is different on Windows 8 though. First, it only costs about a third of the price as on those other platforms. Second, there are not that many high quality games available for the platform that Babel Rising 3D has to compete with.
The game is loosely based on the Tower of Babel story of the Bible.  You take control of God to prevent the construction of the Tower of Babel. To do so, you have nature at your side. You can fry workers with electrical bolts, use massive floods, winds or fire to prevent them from constructing the tower.
The game, as pretty as it may be and as interesting as its game mechanics sound, has its flaws. The lack of variety especially weighs heavily. It is still fun to play for a while, but since your actions are limited and surprises are scarce, it is more of a game for a short break than one that you will play for hours.
Still, since it is one of the prettier games on the platform, it sticks out among the masses of other games released for it.
Other apps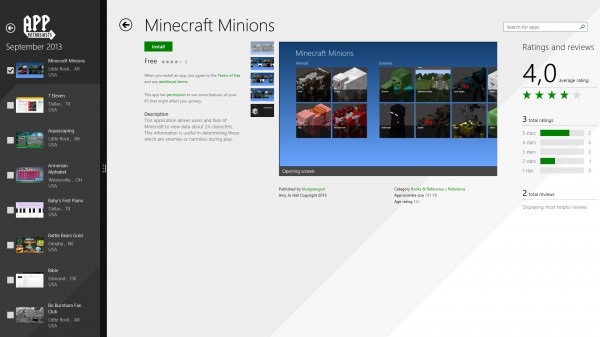 App Enthusiasts is an application recommendation app that displays popular apps released for a platform when started. It is like this series here, only that it displays apps sorted by month and not by week, and that it only displays thumbnails of the apps and no description.
One interesting feature is the ability to filter apps by region, country, state or city. This can be used for instance to only display apps by developers near your location, or to only display apps that developers who live in a specific country have created.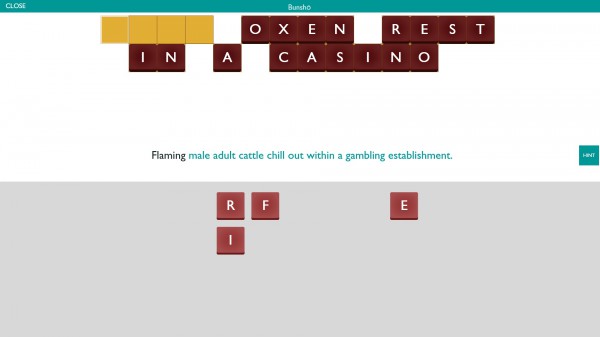 Bunsho is a crosswords puzzle on steroids. You get a selection of letters at the bottom of the screen that you need to create a sentence with. The hints you get are two letters that are added automatically to the sentence, and another sentence that use alternative words for the "real" words of the sentence.
The first bundle that is offering 25 different sentences is free, the next, a 50 sentence bundle that is more difficult is available for $1.49 in the store.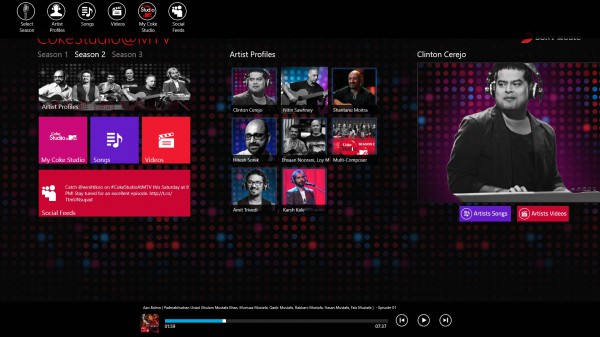 CokeStudio@MTV is all about Indian music. It features upcoming and popular Indian musicians whose music you can download and listen to afterwards.
It features videos as well that you can watch right from within the application. Besides that, you can display songs and videos or past seasons, and look up artist profiles for a short bio and links to that artist's songs and videos.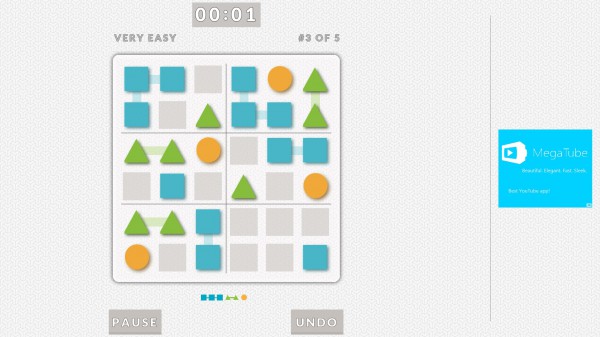 FlowDoku is a challenging logic puzzle game that uses similar mechanics as the popular Sudoku. Instead of numbers,you need to place symbols on the game board that match simple rules.
The rules are explained to you in the beginning. Basically, you are required to add a specific pattern into each rectangle on the game board and to make sure that the same pattern is matched horizontally and vertically as well.
The game offers a large selection of puzzles that you can play. Game boards and shapes increase over time, and puzzles become harder to solve as a consequence.
Tales from the Dragon Mountain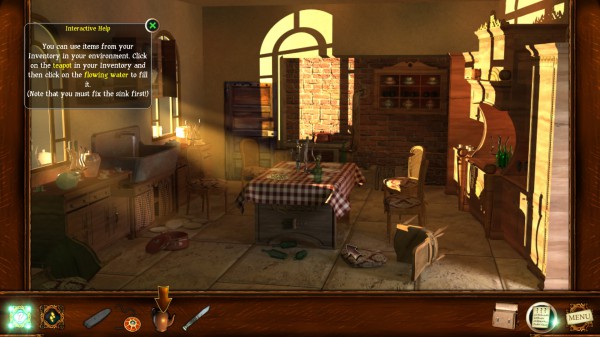 If you like point and click adventures, then you may like Tales from the Dragon Mountain. It is not a Day of the Tentacle like adventure game, more like one that you find on a lot of mobile devices.
The screen is static, and your main task is to find items in the room and combine them with others.It is a fun game that should keep you entertained for a while. A purchase link is displayed in the main menu but it leads to nowhere right now.