CEO Heins steps aside as BlackBerry calls off sale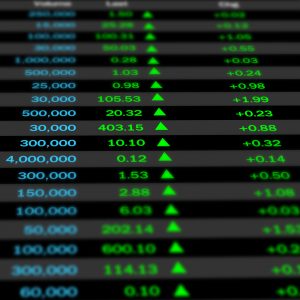 BlackBerry CEO Thorsten Heins is to resign from his position at the head of the company, and the board of directors is also facing a reshuffle. The struggling mobile firm was set to be sold to a consortium lead by Fairfax Financial Holdings for $4.7 billion but that plan, announced last month, has now fallen through.
BlackBerry instead intends to raise $1 billion in fresh funding from a group of investors including Fairfax.
The purchase was still on the table until today which was the deadline by which Fairfax had to raise the funds needed for the buyout. But it seems as though talks surrounding the purchase, which came after the announcement that BlackBerry would be looking into "strategic alternatives", have now been abandoned. Instead, the Canadian firm is looking to raise $1 billion from institutional investors with Fairfax set to buy $250 million of the subordinated debentures. BlackBerry said the debentures would be convertible into common shares at $10 and it is hoped that this will be enough to turn around the company's fortunes.
On a short term basis, Heins will be replaced by John Chen, former chairman and CEO of Sybase Inc. Mr Chen will take on the role of Interim Chief Executive Officer until a full time replacement can be found. He will also take on the role of Executive Chair of BlackBerry's Board of Directors and will oversee the strategic direction, strategic relationships and organizational goals of BlackBerry. Prem Watsa, Chairman and CEO of Fairfax, will be appointed Lead Director and Chair of the Compensation, Nomination and Governance Committee.
Barbara Stymiest, Chair of BlackBerry's Board, said:
Today's announcement represents a significant vote of confidence in BlackBerry and its future by this group of preeminent, long-term investors. The BlackBerry Board conducted a thorough review of strategic alternatives and pursued the course of action that it concluded is in the best interests of BlackBerry and its constituents, including its shareholders. This financing provides an immediate cash injection on terms favorable to BlackBerry, enhancing our substantial cash position.
John Chen is under no illusions about the magnitude of the task ahead of him:
I am pleased to join a company with as much potential as BlackBerry. BlackBerry is an iconic brand with enormous potential -- but it's going to take time, discipline and tough decisions to reclaim our success.
While the deal is all but done, it does still need to be approved by the Toronto Stock Exchange.
Photo credit: iamharin/Shutterstock