Best Windows 8 apps this week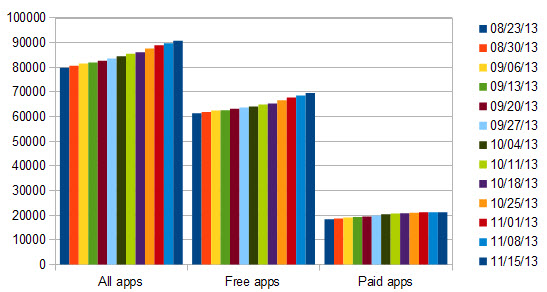 Fifty-fifth in a series. As of this week, more than 90,000 applications are available in the US Windows Store. The overall app count rose to 90,848 in the store, up 1,066 apps from last week.
69,612 of those apps are free to download and install, an increase of 989 apps in comparison to last week. The remaining 21,236 apps are commercial applications or desktop programs. They have increased by 77 apps this week.
As far as news goes, Windows 8 users will soon be able to use their Facebook accounts for authorization and social features in apps that implement the Facebook Login APIs.
App of the week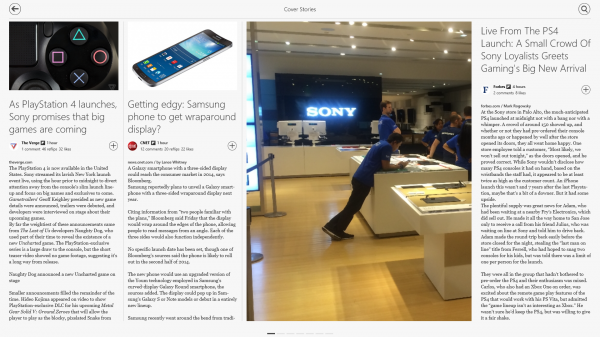 Another popular application has found its way to the Windows 8 operating system. Flipboard is a news reading service that provides you with the means to create your own personal magazine. The core difference to RSS readers is that the selection of news sources is limited to those that have been added by the Flipboard editorial team.
While that means you do get access to the news feeds of popular news sites such as The Verge, The New York Times or ESPN, it means also that you won't get access to other news sources. You can subscribe to niches like technology, travel or business if you want, or narrow down the sources by sub-niche or individual news sources. To give you one example: you can either subscribe to the business category, a sub-niche such as startups or finance, or a popular source such as The Consumerist or Forbes.
News stories displayed on the front page are sorted by selected niche, a selection of cover stories, and social networks. You can connect social networking accounts to Flipboard to receive updates right from within the application. One interesting option that Flipboard makes available is the ability to create custom magazines.
You add news stories of interest to a magazine, which you can then share with friends or even publicly if you like. The app itself is easy to use, especially on touch devices. If you are using a keyboard or mouse, you use the mouse wheel to flip forward and backward in the app.
Other apps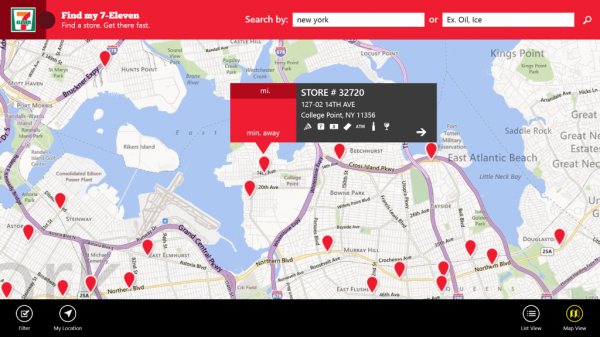 The official 7-Eleven application includes a store finder that you can use to locate the stores closest to a select location.
Users who sign in get to see the latest coupons available to them, post ideas to the application's Idea Hub, and browse the events section to find out what is going on.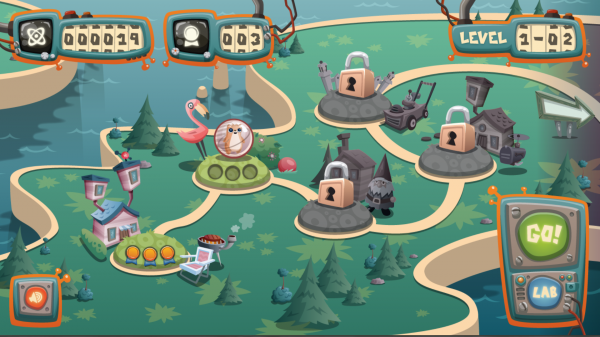 Newton is a side-scrolling arcade game in which you smash through objects along the way to collect the atoms that they leave behind. You control Newton -- a hamster -- either by touch or with the mouse.
All you have to do is press the left mouse button to attack and to collect atoms that objects that you have smashed leave behind. While that sounds easy enough, the controls are somewhat flaky which means that miss-clicks will result in unintentional attacks which in turn means that attacks may not be ready for when you actually need them.
Atoms can be used to purchase upgrades for the hamster in the lab, to make the collecting of atoms easier for instance.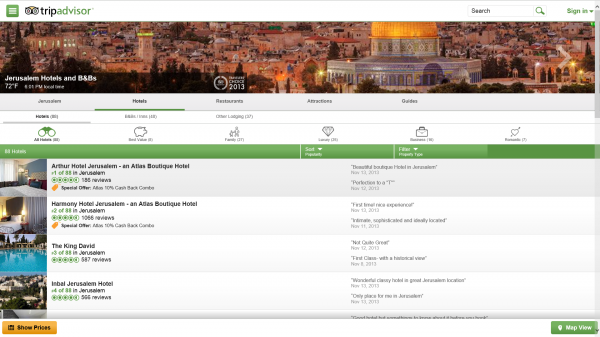 This app brings Tripadvisor's travel database to Windows 8. You can use it to look-up a hotel or location that you are interested in. If you search for a location, a list of hotels, restaurants, attractions and guides is displayed to you.
Everything is sorted by popularity at first, with options to sort by price instead if that is preferred. Additional filtering options are available. For hotels, it is possible to filter by type, e.g. business or family, price per night, rating, hotel class and a variety of other parameters.
Here you can also click on map view to find out where the places of interest are located, and open a detailed profile of every place. For hotels, information includes reviews, photos, nearby places of interest, prices, amenities and a lot more.
The design of the application is excellent, as it lets you access all information easily with just a couple of clicks as everything is interlinked in multiple ways.
Users who log in to their account or sign up for one can post reviews or save places so that they can be accessed at a later date.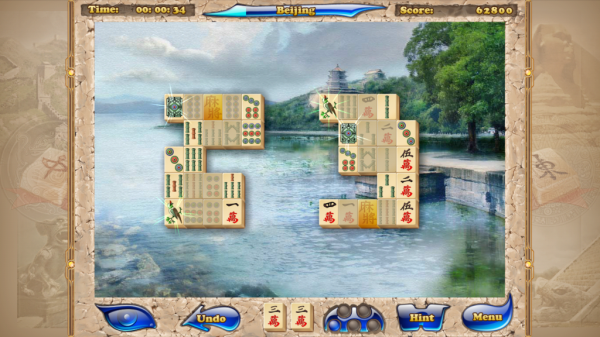 Mahjongg Artifacts brings the classic game of Mahjong to Windows 8. The game offers  a story-driven mode that you can play through, and a classic mode that offers 100 different layouts in addition to that.
The game stays true to Mahjong for the most part, but introduces several minor tweaks to it that may make it more interesting to some users. Instead of having to clear a level completely to win, it is only required to match the golden pair in each story-driven level to do so.
Another change is the introduction of power tiles that you can use to clear each layout in different ways.
Asphalt 8: Airborne ($1.99, free trial available)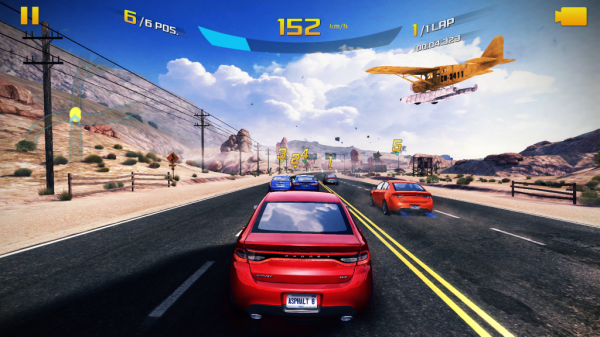 Another great looking racing game from the makers of Asphalt 7: Heat. The game is not free but a limited trial is available to test it before the purchase.
The game offers a career mode that you can play through, quick racing options, a selection of licensed car models and lots of fast paced action.
Asphalt 8 introduces airborne action to the racing series. You can use ramps to jump, in order to perform barrel rolls while in the air, and pull other stunts while racing.
This makes the game a great looking arcade racer and not a simulation. If you liked Asphalt 7, you will definitely like this one as well.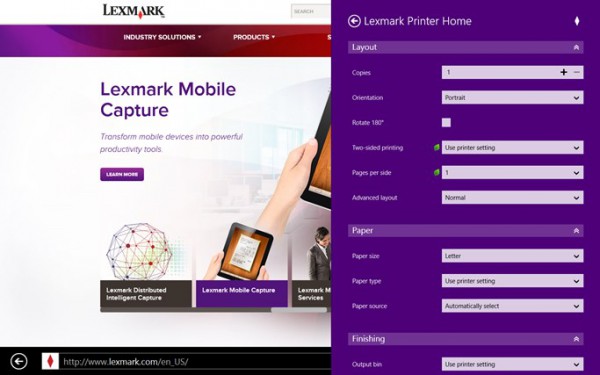 If you have a supported Lexmark printer, like the Lexmark XM7100 or the MX810, you can use this app for all your printing needs. It allows you to monitor the status of printers, configure printer settings right from within the app, and check the status of each printer that has been associated with the application.