Open source takes eCommerce global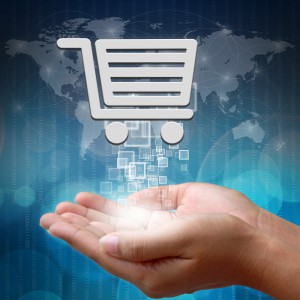 As online retailers in the US attempt to benefit from the opportunities of global eCommerce, they must rethink their business requirements and systems from the ground up. To successfully conduct business across borders and cultures, there are several considerations that US-based entities must acknowledge, including variances in taxes and regulations, content and process localization, and seamless experiences for mobile customers.
To fulfill the requirements of these issues, they must also choose the right technologies to manage them all.
Today's Open-Source eCommerce
From the early days of basic shopping carts, open-source software has been a big part of getting the world shopping on the Internet. These open-source tools offered the key functionality that retailers needed to get online without the hefty licensing fees or inflexible options of proprietary software.
Today's offerings go beyond basic shopping cart functionality, but maintain their flexibility and cost-efficiency. The most powerful tools provide rich feature sets that give sellers what they need to grow into the global marketplace. When built on top of a powerful content platform like Drupal, today's eCommerce functionality integrates seamlessly with the rest of the website, creating a smoother user experience and reducing maintenance headaches.
Drupal's eCommerce capabilities provide tools to localize all aspects of an eCommerce site, including currencies, shipping, taxation and content. Drupal-hosted retailers can manage multiple sites and storefronts designed to scale over time and readily accommodate mobile visitors with a set of customizable, responsive themes.
Online Shopping is Growing Faster than Ever
The recent $360 million Series E funding acquired by Flipkart, India's e-tailing titan, illustrates the explosive growth in eCommerce opportunities in emerging markets around the world.  In heavily populated Brazil, Russia, India and China (BRIC) nations, a newly flourishing middle class is enthusiastically adopting online shopping.
In Africa and the Middle East, the proliferation of mobile technologies and innovative payment systems are similarly bringing shoppers in those regions online, and circumventing deeply ingrained cultural and economic barriers. Even the relatively established European market is seeing dramatic growth in its south and east regions.
The diversity of laws, cultures and shopping patterns involved in globalizing an online retail business requires an eCommerce platform that is powerful, flexible, mobile-ready and built with global business in mind.
Regulation and Taxation
Online sellers in the US have long wrangled with a patchwork of state and local sales tax requirements, including hotly contested state laws and pending federal legislation requiring collection and remittance of sales tax, regardless of the seller's physical geographic presence.
In the global landscape, however, things are far more fragmented and challenging. Along with country-by-country sales tax or VAT registration and remittance, local laws may restrict sales promotions, shipping practices, product claims and other facets of doing business that are minimally regulated in the US.
Fortunately, there are a number of tools and services that online sellers can use to access current databases of local tax and VAT calculations. The ideal eCommerce platform easily integrates with such services so merchants can stay on top of tax changes around the world. Additionally, the most powerful platforms allow sellers to adhere to local regulations by easily creating pages or entire additional sites customized for different locales.
Localization
While speaking to customers in their preferred language is clearly important, effective localization goes well beyond simple translation. Whereas sellers that only focus on the US territory can thrive while serving up the same content across the country -- going global means accounting for the habits and preferences of multiple audiences.
To successfully localize, factors for consideration include not only language and currency, but also etiquette, cultural values and references, imagery, color science, product preferences, and value perception.
Mobile Integration
Mobile devices have become a fixture in the technology habits of users around the world, with 64 percent of smartphone owners using theirs to shop online. In many regions, devices are a driving force behind Internet penetration and eCommerce growth. For the global seller, ignoring this audience can be a costly mistake.
However, meeting the needs of mobile shoppers does not have to be expensive or complicated. Through thoughtful responsive design, a single site can present visitors across all devices with a user-friendly layout that prioritizes key functionality and information, and eliminates the old requirement to build a separate, stripped down mobile site.
Thoughtful Strategies and Powerful Tools
Taking US-based eCommerce global requires careful consideration, a smart growth strategy and the right tools to support it all. With open-source eCommerce platforms like those built on Drupal, global eCommerce is no longer the sole territory of giants like Amazon and eBay.
Technology cannot guarantee success in going global, but finding and implementing tools made to meet key challenges helps Internet retailers to build a sustainable, scalable foundation for growth.
Photo Credit: Nonnakrit/Shutterstock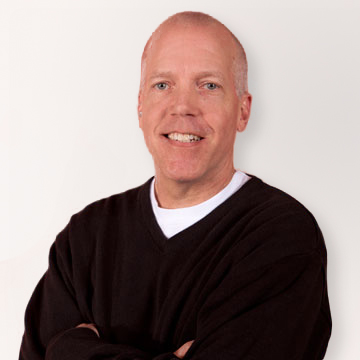 Scott Dahlgren is the Managing Director of Commerce Guys US. He has spent much of his career helping technology companies of all sizes gain greater value from indirect partner channels. In 2008 he began to apply his knowledge and experience with integrator and agency partners with open-source software companies including Zend Technologies and Magento. As Head of Worldwide Channel Sales at Magento, Scott developed and led the Solution Partner Channel. Ready for a new challenge, Scott joined Commerce Guys to help drive the success of Drupal Commerce, the award-winning open-source eCommerce solution build on Drupal. Scott earned his BS in Mechanical Engineering from Bucknell University and spends his spare time as a marathon runner and overall adventure seeker.