Tumblr takes a leaf out of Twitter's book, introduces @ mentions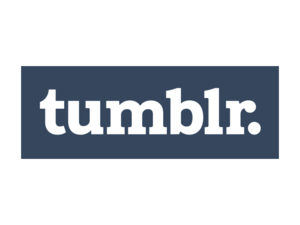 Today Tumblr introduces a new feature that makes it easier to interact with other users of the blogging/photo-sharing/Twitter-on-steroids/sort-of-social-network service. It's something that has been done in plenty of other places, most notably Twitter and, more recently, Facebook, but Tumblr now includes the option to @mention other users. This is not a feature that is going to cause outbreaks of mass hysteria around the globe, but it is certainly useful, and brings the service in line with many of its competitors.
The idea is very simple. When writing a new post, type an @ symbol and as you continue to type, a list of suggested users will be displayed ready to select from. Any user who is mentioned in a post will receive a notification that someone is writing about them, and this opens up a new realm of interactivity for Tumblr.
The new feature serves two purposes. The first is that it makes it easier to reference someone else on the network -- it makes sense to provide a direct link to someone's profile when talking about them so that readers have the option of clicking through if they feel so inclined. Secondly, the mentioning feature can be used to turn Tumblr into an IM style chat tool.
From Tumblr's point of view, the introduction of the new feature is also about increasing interactivity. The more time people spend on the site -- and users are compelled to click notifications informing them they have been mentioned in another post -- the more time there is to bombard them with advertisements. Following Yahoo's announcement at CES that the Yahoo Advertising platform is to be rolled out to Tumblr and will include sponsored posts, this is hardly surprising.