Policing Twitter -- can the existing legal system cope with the technological age?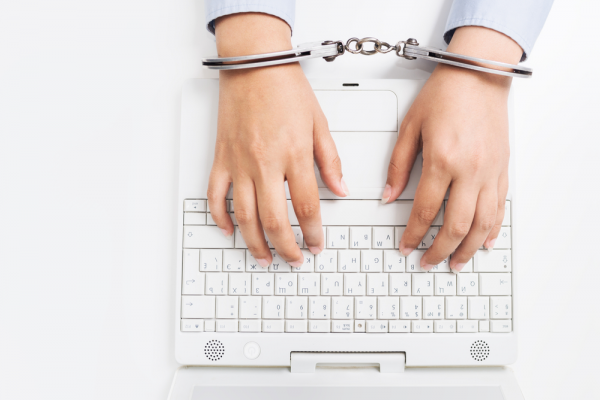 Twitter is rarely out of the headlines, but this week two legal cases surrounding the social network slash micro-blogging service brought it to attention for slightly different reasons than normal. On one side of the Atlantic a couple fell foul of the law for using Twitter to make threats to a feminist campaigner, while on the other a celebrity managed to avoid prosecution for libel after managing to plead ignorance about the falsity of a claim made online.
For a court case victory, it was announced in a very restrained, quiet way... particularly when you consider that the victor was none other than Courtney Love. The celebratory tweet reads simply "I can't thank you enough Dongell Lawrence Finney LLP, the most incredible law firm on the planet. We won this epic battle. #justiceprevails", and the decision to use Twitter was slightly ironic considering the fact that the court case stemmed from a previous tweet made by Ms. Love.
Ms. Love had posted a tweet suggesting that her former lawyer had been "bought off". Rhonda Holmes took exception to this and tried to sue Love for $8 million on the basis of harm caused to her reputation. There were several mitigating factors for the judge to consider, perhaps the most important of which is that Love apparently posted the tweet under the impression that it was a private rather than public message. The second is that Love deleted the tweet as soon as she realized that it was in fact public.
The third factor is that Love believed what she tweeted to be true -- although this in itself cannot be used as a libel defence. The speed with which the offending tweet was deleted dramatically reduced the number of people able to view the statement. Ultimately, a jury at Los Angeles County Superior Court decided that Holmes had not been defamed and Love won the case. Questions have since been asked about whether tweets should be treated as opinion rather than a statement of fact, and afforded greater freedom of speech status.
Meanwhile in the UK, two people have been jailed after using Twitter to make violent and sexual threats to a feminist campaigner who has been calling for the images of more women to appear on bank notes. The man and woman from the North East of England eventually pleaded guilty to "improper use of a communications network" -- a law that can be used to cover menacing, threatening, obscene and indecent messages, with the interesting note that it is "irrelevant whether [such a message] was received" (sending being the crime). Could this have been tackled with another law rather than one specific to a communication network? Simply making a threat would be enough to warrant prosecution. Shouting a threat does not result in an "improper use of a voice" prosecution.
So what does all of this demonstrate? Perhaps the first thing that's clear is that laws have not been able to evolve quickly enough to take into account the ever-changing face of technology. Does it matter that these cases stem from statements made online -- is it really any different to statements made through other mediums? The immediacy of the internet means the impact can not only be greater, but also felt sooner. At the same time, it is much easier and faster for mistakes to be rectified when necessary -- something that is very different from the case of libellous statements printed in newspapers.
It is probably fair to say that few people fully think through the implications of what they publish online (comments posted in response to this and other articles could be used as the basis for a libel case, for instance) -- and even fewer would regard using Twitter as "publishing" in the traditional sense. But does this matter? Ignorance of the law can rarely be used to avoid conviction, and while there may not always be a specific law that covers every possible eventuality online, there are certainly laws that can be bent to fit. Is this good enough, or should new laws be drafted to ensure that there is no room for confusion? As ever, the international nature of the internet presents the biggest obstacle. Which country's law takes priority when there is a disagreement between what is on the two statutes of nations involved in a case?
Image Credit: carol.anne / Shutterstock