Keepin' it virtually real -- Facebook buys Oculus VR for $2 billion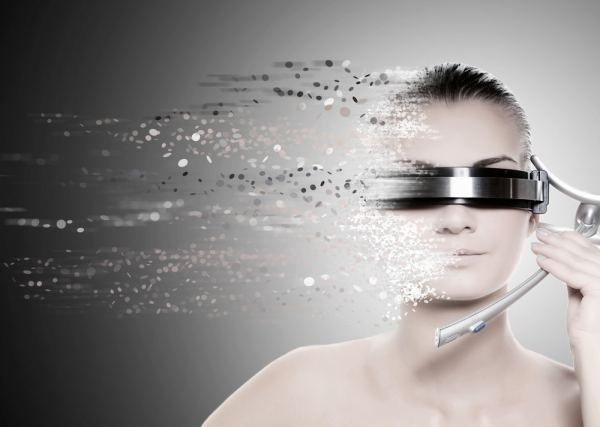 It has been a day of purchases today. If Intel purchasing wearable tech outfit Basis was not enough, everyone's favorite social network (or something like that), Facebook has splashed the cash on virtual reality startup Oculus VR. In a deal worth $2 billion, Mark Zuckerberg's company will hand over $400 million in greenbacks, in addition to 23.1 million Facebook shares. The purchase comes just weeks after Facebook bought messaging service Whatsapp for $19 billion.
Oculus VR is most readily associated with gaming, but Zuckerberg is more interested in the communication potential. Millions of people use Facebook to keep in touch with friends, family, celebrities and companies, but the firm wants to take things further. "We have a lot more to do on mobile, but at this point we feel we're in a position where we can start focusing on what platforms will come next to enable even more useful, entertaining and personal experiences", says Zuckerberg in a statement on Facebook.
The Facebook CEO goes on to briefly explain virtual reality to the uninitiated, but then switches back into excited mode. Forget the blocky, Tron-like polygon worlds that epitomized the early days of VR, "the incredible thing about the technology is that you feel like you're actually present in another place with other people". But the plan doesn't seem to be to take Oculus VR too far away from gaming, at least initially. "We're going to focus on helping Oculus build out their product and develop partnerships to support more games".
Moving forward, things sound intriguing. "After games, we're going to make Oculus a platform for many other experiences. Imagine enjoying a court side seat at a game, studying in a classroom of students and teachers all over the world or consulting with a doctor face-to-face -- just by putting on goggles in your home".
Oculus is similarly upbeat about the purchase. In a blog post that refers to a meeting with Facebook a couple of months ago, the company explains that "we discovered the two teams shared an even deeper vision of creating a new platform for interaction that allows billions of people to connect in a way never before possible". If you're having trouble seeing the link between the two companies, the Oculus team has a simple explanation: "Facebook understands the potential for VR. Mark and his team share our vision for virtual reality's potential to transform the way we learn, share, play, and communicate". There's also the promise to "see you in the Metaverse!"
With the money exchange and back-slapping out of the way, it will be curious to see how things progress. It's already looking as though the Oculus community is reacting rather less positively -- accusations of selling out, predictably, abound -- than Facebook fans who seem excited about what's to come.
Image Credit: Nejron Photo / Shutterstock