Best Windows 8 apps this week

Seventy-four in a series. Several Windows 8 applications have received important updates this week that increase their functionality significantly.
The official Music application by Microsoft for instance filters out music automatically that you cannot play when you are not connected to the Internet.
The Remote Desktop application for Windows 8 was updated as well this week. Its performance and reliability was improved, and it is now lets you manage RemoteApp and desktop connection resources directly from within the app. 
This week's Red Stripe Deals
Microsoft makes available six apps and games at a discount of at least 50 percent.
Rayman Jungle Run for $1.49 (jump and run game)
Readiy Pro for $1.49 (RSS reader)
Draw a Stickman: Epic for $1.49 (adventure game)
Tiny Token Empires for $2.49 (puzzle game)
Spectral Souls (ENG) for $7.99 (tactical RPG)
Small Experiments for $1.99 (science game)
Best app of the week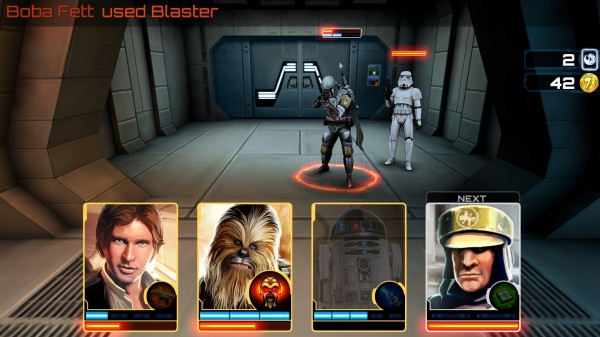 A couple of Star Wars games and apps have been released to the store, but none were designed as well as Star Wars: Assault Team.
The game combines role playing elements with turn based combat.
Your party consists of a maximum of four characters each with unique abilities and talents.
Han Solo's Lucky Shot does double damage for instance, while the Rebel Medic can keep party members alive thanks to his healing ability.
The game has two major game elements. First the missions in which you are moved around passively. You interact with objects on the screen and when you encounter enemies, fight them in turn based battles.
Fights are tactical, as you not only need to make sure that your characters don't fall unconscious (there is no death), but also that you take out stronger enemies first.
The other part of the game is the character and party screen. Here you can level up your characters using cards and money you find, or change party members.
The game is free to play but uses common mechanics to earn revenue. You only have  a certain amount of energy which you need for missions, and upgrades can only be purchased with gold or the premium currency gold.
It is not as bad as Dungeon Keeper on mobile devices though. You have plenty of energy and get quite a few gold coins and gems as well, so that you can upgrade your characters and play missions for a long time.
Other apps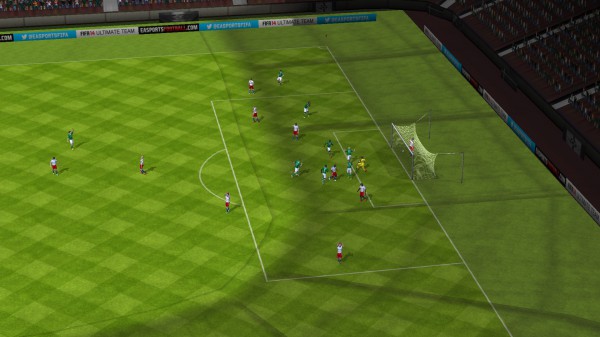 This is a basic version of Fifa 2014 which you cannot really compare to the console version.
Still, EA managed to make available 34 leagues including the Bundesliga, La Liga or the English Premier League.
The game supports classic controller-based controls or touch-based controls. What's interesting about the latter is that you can use the mouse to emulate touch-based controls as well. This works extremely well once you get the hang out of it.
If you are in possession, click on another player to pass the ball, or swipe to shoot it instead.
If you are not in possession of the ball, click on opposing players to pressure them, or swipe to tackle.
The game offers nowhere near the controls of the console version, but it is still fun to play, at least for a while.
Bad news is that you need to unlock tournament, manager and kick off modes for the full experience. Without those, you can only play single games. 
NarrowCast ($1.99, free trial available)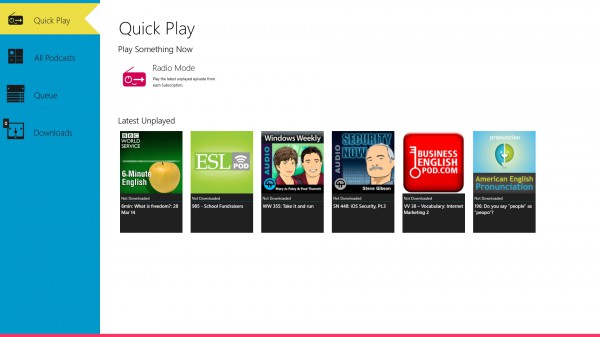 A powerful podcast manager and player that supports the importing of opml files and ships with a database of podcasts that you can search and subscribe to. You can add podcast feed addresses as well, naturally.
Podcast episodes can be streamed over the Internet or downloaded to the device for offline play.
The app supports Live Tiles, a queue that you can add episodes to, and the syncing of subscription information across devices.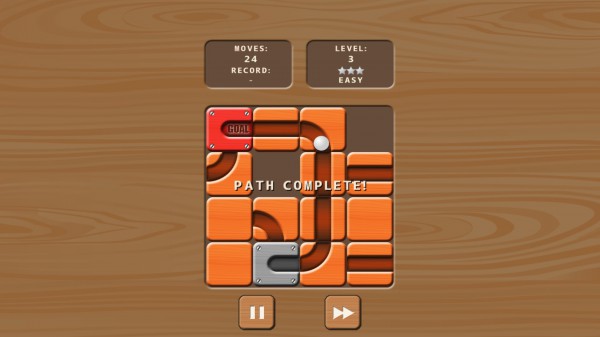 Unroll It is a challenging puzzle game in which you need to clear the path for a ball from start to finish.
To do so, you pull or push pieces of the board around until the path is created.
The challenging aspect of the game, apart from the time limit, is to move the right pieces into the right position to complete the path.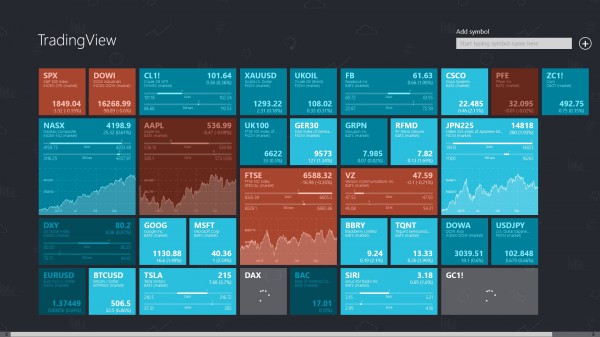 TradingView is a real-time stock market tracker that offers a beautiful interface that keeps you informed about select markets, stocks, futures and currencies while it is open.
The default view displays information about important markets such as the Dow, Dax or the Nikkei, currency exchange courses, and information about individual stocks.
You can use the search at the top to look for information you are interested in to add them to the display, and customize the selection by resizing and reordering items on the page.
Another interesting feature of the app is the display charts and tools used to create technical analysis drawings.  An account is required to save those charts.
Individual items can be pinned to the start screen of the operating system.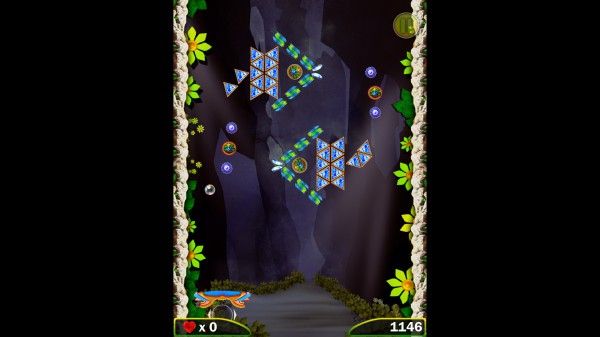 Brick Breaker Blitz is an Asteroid / Breakout clone on first glance. While it shares many similarities with those games it adds game mechanics to make it more interesting.
You control a paddle at the bottom of the screen either with the mouse, keyboard or by touch.
The game offers 40 different levels that you can play through, each with its own unique design.
Some blocks leave power ups behind that you can pick up, if you are fast enough, to gain special powers for a short period of time. From additional balls to slow downs or the almighty acid ball that passes through all blocks unhindered.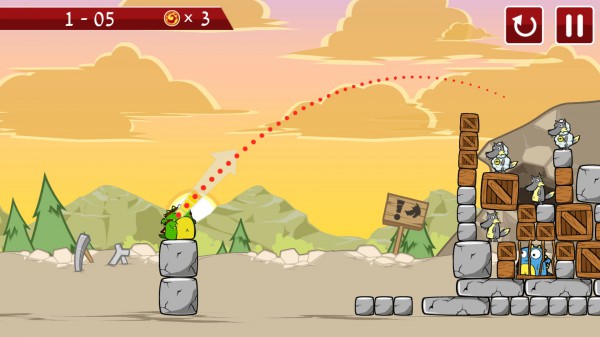 This game plays similar to Angry Birds but adds a fire component to the gameplay. Your task in each level is to free fellow dragons from imprisonment.
Your only weapon is a fire ball that you can shoot, and depending on where it lands, it either frees your fellow dragons or burns through wood and other creatures that block you from reaching your goal.
It is an interesting twist, and with 75 levels, you will stay entertained for a while.